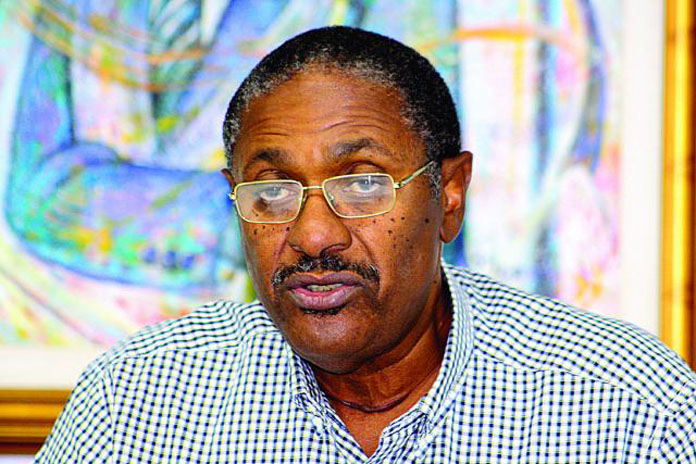 By Bradley B. Roberts
National Chairman
Progressive Liberal Party
I note with amusement the lame attempts by the usual suspects to demonize the Minister of Education the Hon. Jerome Fitzgerald in the wake of his recent e-mail revelations in Parliament.
The usual suspects up to now have publicly and loudly lamented the absence of and the need for a Freedom of Information Act because of the public's right to know. These very same people who purport to be the jealous and zealous guardians of the public's right to know have now taken to weeping, wailing, teeth gnashing and complaining in the press, in social media and scampering off to the Bahamas Supreme Court and the Office of the Data Commissioner in a bid to prevent the public's right to know.
I humbly submit that the public has a right to know the connection between the Save the Bays organization and the FNM, especially when members of the organization have mentioned members of the government at the highest level. The e-mail revelation in Parliament exposed the intrinsic and incestuous link between Save the Bays, the FNM and their operatives in their various incarnations.
As a matter of fact, a local lawyer connected to Save the Bays conceded that Save the Bays is in fact also a political organization when to date it was portrayed as a charitable organization with an interest in environmental protection. The public has a right to know of these relationships and the truth.
THIS "FAKE" FUROR OVER THIS E-MAIL REVELATION IS A DEMONSTATION OF HYPOCRISY AND DUPLICITY IN ITS WORST FORM AS THESE ACTIONS STRIKE AT THE CREDIBILITY OF THE USUAL SUSPECTS.
The usual suspects cannot have it both ways and change the rules of the game in the middle of the game when the national narrative becomes an inconvenient truth to them.
As a member of parliament, tons of information came into my political garbage bin with great regularity. If anyone needs a reminder of some damming information would be happy to remind all. This is also true for FNM parliamentarians and members of the media. As a matter of fact, the local media thrives on leaked information and exclusives just as politicians thrive on gaining political advantages on leaked information as both groups encourage their anonymous contacts to continuously break local confidentiality laws.
My unsolicited advice to the usual suspects is to get over it because their fake righteous indignation is fooling absolutely nobody.