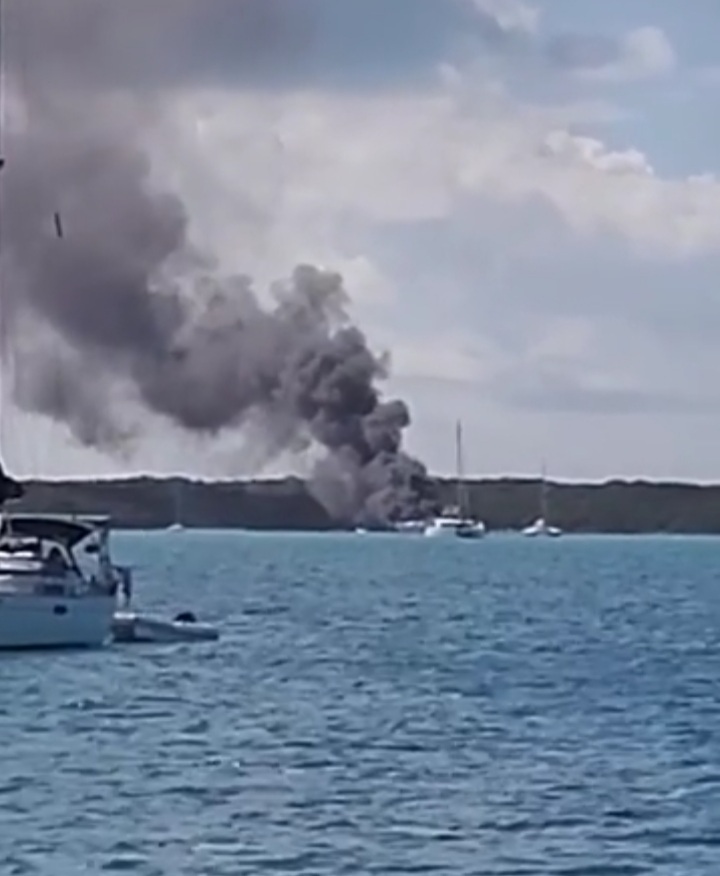 EXUMA| Police on the island of Exuma havecommenced investigation into a fire that has left two (2) vessels, moored at a local Marina in George Town, with extensive damages.
According to reports shortly before 1:00 p.m. on Tuesday 10th January, 2023 police were notified of the fire which caused extensive damages to a sixty-six (66) feet Sports Fishing Boat and a fiftyfive (55) feet Catamaran.
At present police are uncertain of the circumstances surrounding the fire; however, a team of officers from the Fire Services Department New Providence will travel to Exuma to assist with the investigations.
When we see things like this only one word comes to mind…INSURANCE!