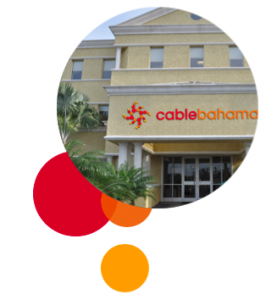 Nassau, Bahamas — Bahamas Press has been walking around the grounds of Cable Bahamas lately and what we uncovered is indeed shocking.
Sources deep at the company tell us, a major investigation is now underway following the discovery of a Cable pirating racket at the Corporation. From what we know some five persons have been fired following the discovery and that's just the beginning.
BP has learnt a technician opened his own cable service feeding off the Cable Bahamas' infrastructure. Sources tell us, the young tech engaged persons within the Cable Company to pass over disgruntled subscribers who had canceled their services with Cable Bahamas.
Investigations led to surveillance on the technician where cable operators caught him red handed. A search at a home in Coral Lakes uncovered the entire setup to the backdoor network.
It is also known that the technician's wife is alleged to have been involved in the racket, as she as well is an employee of the Cable Company.
No formal charges have been filed against the employees in this latest investigation, however, sources at the Cable Company tell us it is believed as many as 30-persons could be involved in the scam.
What is interesting is this; we are told the technician is all-aware of how Cable Bahamas made illegal use of ZNS' up-link. We also understand the same technician was instrumentally involved in Cable Bahamas from the inception of the company. No formal charges of stealing by reason of employment nor has the matter been referred to the police. WE WONDER WHY?