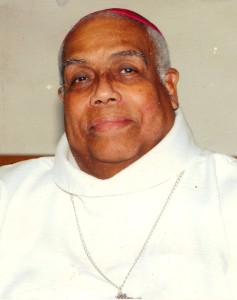 The Torchbearers family is saddened by the news of the passing of Bishop Micheal Eldon today.
Bishop Eldon was an icon in the Anglican community and in the Bahamas. He leaves a remarkable legacy not only in the Anglican community, but also in the annals of a young nation, in which he was the first local priest to become prelate, having assumed that high church position fully, a year before we gained independence in July 1973.
Bishop Eldon is been praise all around for bringing full Bahamianization of the Anglican Church in the Bahamas, as more than 50 Bahamians were trained as priests on his watch.
He was also instrumental in the development of young people all over the Bahamas. I hope to see Bishop Micheal Eldon be lauded as a National Hero in the near future.