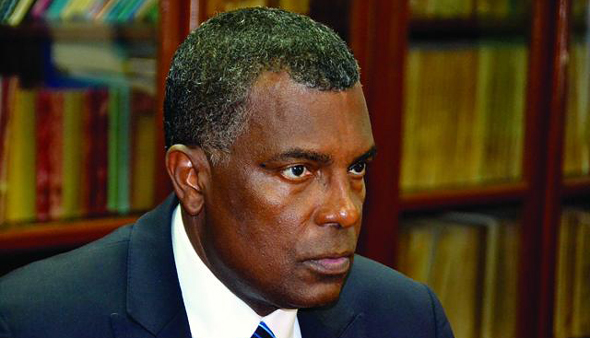 Statement by Fred Mitchell, MP, Minister of Foreign Affairs:
I want to say that I had a very successful and fruitful mission in the United States over the past week.  I visited the offices in New York, Washington, Atlanta and Miami as promised and met with officials at the United States State Department.
At each stop, I took the opportunity to apprise the staff of the changes in our diplomatic missions and the new leadership there.  I introduced the new Ambassadors to their respective staffs.  I also thanked them for their support of the Government and its work over the past one year and half since we have been back in office.  I am happy to report that the patriotism and love of our country remains strong among them.
Today as promised a delegation leaves The Bahamas headed by the Permanent Secretary Philip Miller and the Commodore of the Royal Bahamas Defence Force Roderick Bowe to Havana, Cuba to begin talks on the modalities of a more efficient return of Cuban migrants to their home country.  This is part of the initiatives approved by the Cabinet and which we announced shortly before my departure last week.
I plan to have discussions directly with the Minister of Foreign Affairs of Cuba in the Grenada during the course of this week.
I want to say with regard to migration matters that  I am pleased with the progress that has been made thus far in resolving all the outstanding matters that have so exercised the public over the last weeks.
I want to thank again publicly the Consul General Ricardo Treco, the Deputy Consul General Sandra Carey and all the staff for their hard work and dedication during a stressful and provocative period.  The promised demonstration in Miami on Friday last fizzled and work went on unhindered as it has during this whole matter.
Once again I reaffirm my commitment and dedication to our country and its institutions and processes and I thank all true blooded Bahamians for their full and continued support of the policies which we are perusing to protect our country from harm.