What could a red-child be doing on Village Road at 2am in the morning when killers are roaming the streets?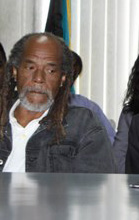 Nassau, Bahamas — Crime has hit the household of the former Minister of Education and defeated MP Carl Bethel this morning, and if there is any advice to be given here it should be  – Stay off Village Road.
The former Minister's 17-year-old daughter, along with friends, were on Village Road, coming from some bush near Queen's College [AGAIN], when three armed men jumped on them and attempted to rob the group.
One of the teenagers wanted to be a hero, and began wrestling with the gunman, who fired a shot hitting one of the elite teens.
Police are at the hour seeking the public's help in locating the three (3) males responsible crime, which has left a 17-year old female detained in hospital.
The teens were on Village Road changing a flat tire, along with three (3) females and four (4) males, when they were approached by three (3) males  armed with a handgun and a shotgun in a white Honda vehicle who demanded valuables and cash.
Though the shot at the female resulted in a wound to the ankle, the situation could have been much worse. The three suspects then sped off, leaving behind a handgun with ammunition.
The Bethels, Foulkes and Munnings clans were all on the scene after calls were made. Carl Bethel came puffing and huffing like he needed a hit of intense nicotine. The Village Road area evoked wild memories of RAPE for him back at the Queens College Campus.
Some say though he was relieved this time it was not the son, but the daughter who was getting caught up in an incident.
V
et

found dead at home in Oakes Field this afternoon
Just around 2pm this afternoon relatives of Vet Dr. Keith Campbell son of Dr. Hugh Campbell was found dead in his car at his home today. Details surrounding his death are still unknown, however, some believe he had a heart attack.
He was a Vet by profession and lived in the Oakes Field community. May he rest in peace.
Two-year-old child identified – Mother now pregnant for man who slaughtered her child!

BAHAMAS PRESS BREAKING UPDATE >>>> This file photo of a child would have been the age of the two year old beaten to death with a heavy steel frying pan last week.
Bahamas Press team following this incident can now confirm the two-year-old boy, who was found unresponsive at Allen Drive following that violent incident on Friday 16th August, is indeed Tion Morley.
The man – who was not the father, but is the boyfriend of the mother has been charged. But get this: the mother is now in her trimester with another child- which according to DNA is for the arrested boyfriend.
Talk bout TROUBLE!!! Dis some news….AGAIN – THIS IS NOT A PHOTO OF THE CHILD BUT A BP FILE PHOTO…..
Garbage all Around at Police Training College – RAT INFESTATION…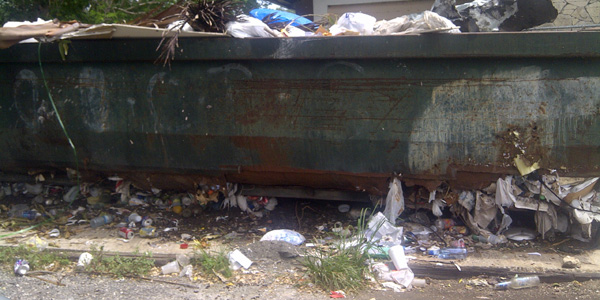 Department for the Environment must help the people who keep us safe!
Urgent Attention is being called at the Police Training College!!!
This is the scene just outside the kitchen where officers train. The area is now rat infested and is in a bad state…
The container is porous and is fumed with odor.
Environmental Heath must accept this cannot continue…..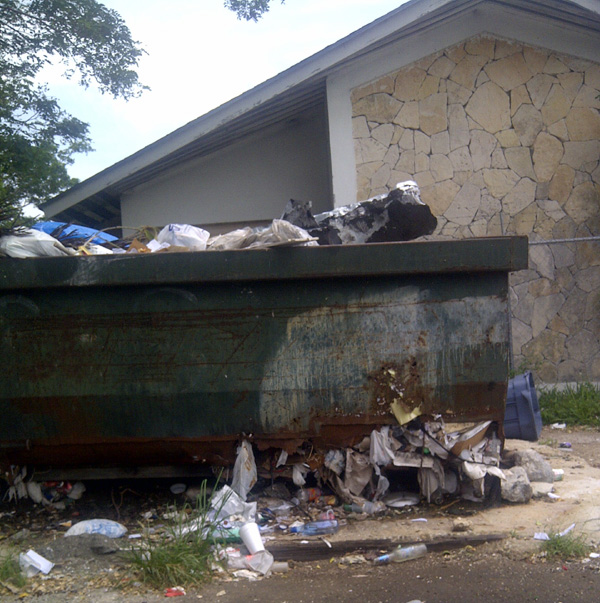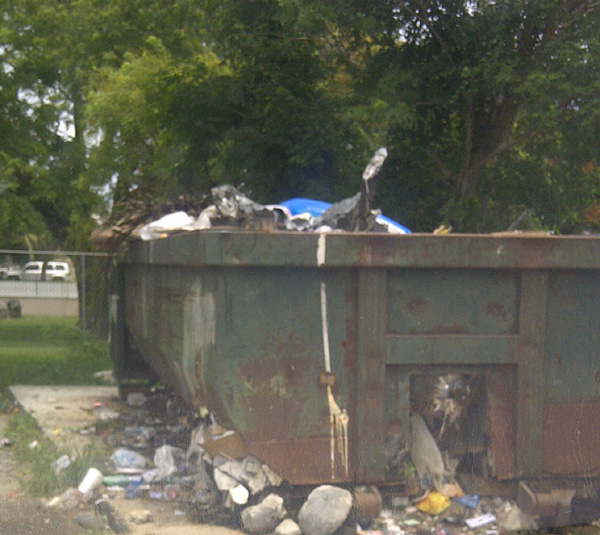 Homicide Victim in that bus incident identified…
Bahamas Press has learned that bus driver murdered on his bus at Toote Shop Corner is 24-year-old Gregory Adderley… the owner of the frenchise, a Defence Force officer was also shot. He was Release from hospital today…
We report yinner decide!