Gomez wife flees to US – AGAIN! BP investigates where are they NOW!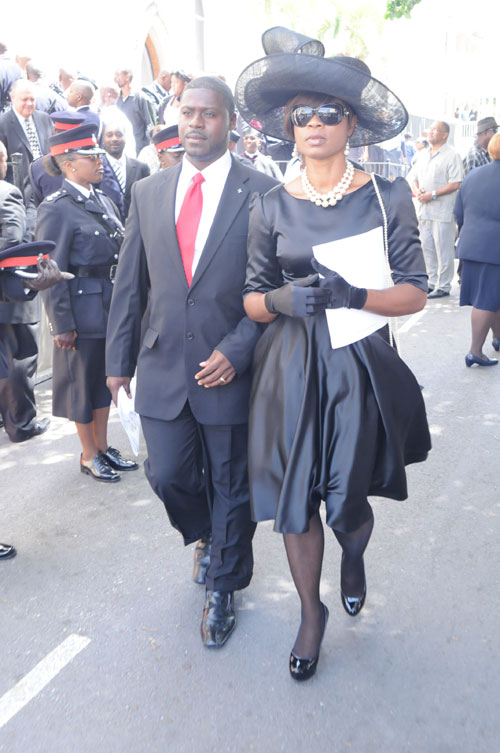 Abaco Bahamas — Hubert Ingraham – the Abaco Dragon – after being soundly rejected at the polls on May 7th 2012 turned his back on the People of North Abaco and the Bahamas. Having represented North Abaco for 35 years, Hubert Ingraham's hand-picked successor, Greg Gomez, was soundly rejected in the bye-election held on Oct 15th,  2012. The voters elected Renardo Curry of the PLP.
FNM Party bigwigs headed by Dr Hubert Minnis visited Abaco recently and a scan of the photos posted on the FNM website failed to disclose Greg Gomez being in attendance. One was obliged to ask: have Hubert Ingraham and Hubert Minnis both turned their backs on Greg Gomez? Or better yet, was Gomez simply used and discarded?
Following the bye-election, Bahamas Press uncovered that fact that not only did Gomez not know where he worked in the US, but he failed to show voters that his former employers at Bahamas Customs and RBC both employed him in the position of a security guard.
But after the serious cut-yinner-know-what in North Abaco, we have been looking for Gomez and, during a visit in North Abaco last week, we struck a jackpot!
Where is Gomez now and what is he doing?
Our sources tell BP that Gomez has become a Taxi Driver, that he is renting the vehicle from its owner and must pay a weekly fixed sum even if he does not earn a dime.
GET THIS: BP asked about the whereabouts of Greg Gomez's family and was told that his wife and children have been living in the USA these past almost eight months!
What? Not again?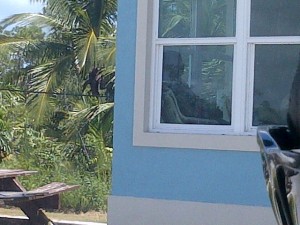 Our source in Abaco told us that Greg Gomez sought to speak to Hubert Ingraham and was told he was too busy to speak with him. Listening to the King of the Rum Festival at a Bar some weeks ago – a question was asked about Gomez and the reply by papa was "Chile, Please"!
Unbelievable.
BP sources in Abaco tell us Greg Gomez is very bitter that the once powerful and well-connected Abaco Dragon Hubert Ingraham, who collects a handsome $10,000.00 monthly pension from the Public Treasury – religiously, has abandoned him.
And the very wealthy and now powerful new leader of the FNM, Dr Hubert Minnis, is quiet on the matter. This is clearly a very terrible message the FNM has sent to young Bahamians.
Greg Gomez – USED BY HUBERT INGRAHAM – King of the Rum Festival!
We report yinner decide!