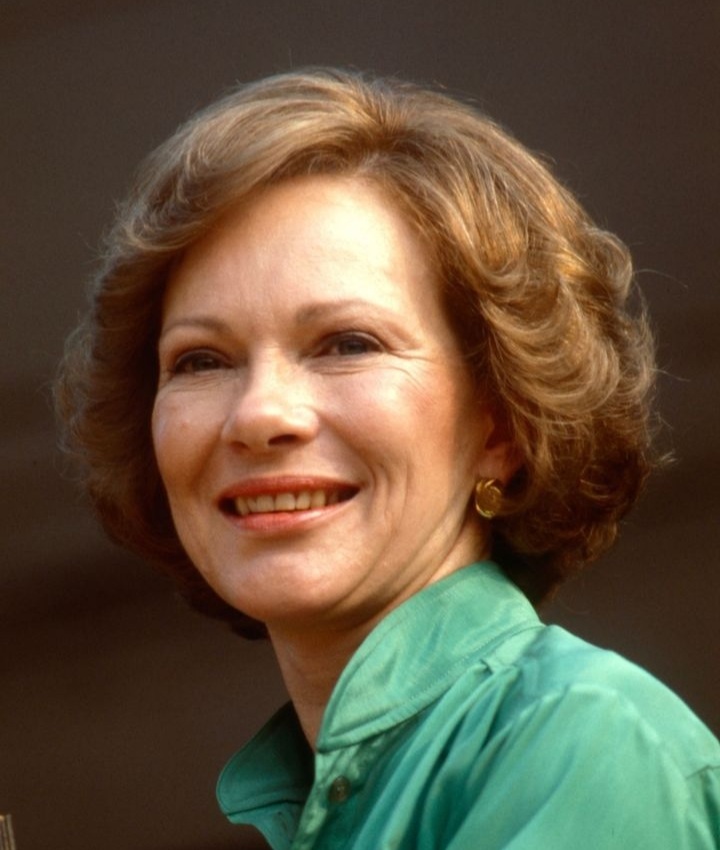 Rosalynn Carter, one-half of the longest-lived presidential couple in American history and perhaps the most egalitarian as well, died on Sunday, the Carter Center announced.
"Rosalynn was my equal partner in everything I ever accomplished," former President Jimmy Carter said in a statement on Sunday. "She gave me wise guidance and encouragement when I needed it. As long as Rosalynn was in the world, I always knew somebody loved and supported me."
In May, her family reported that she was living with dementia; last week, they said that she had entered hospice care. The Carter Center said she "died peacefully, with family by her side." Her husband, who turned 99 last month, has been in hospice care since February.
Carter, who married the future governor and president in 1946, was widely credited with expanding the role of first lady beyond the nation's most prominent hostess to an active partner in policy and international travel, becoming a trusted adviser even in an era when most newspapers would only call her "Mrs. Carter."
"Rosalynn Carter set a new precedent for first ladies," wrote historian E. Stanly Godbold, author of "Jimmy and Rosalynn Carter: A Biography." "She established the Office of First Lady, worked side by side with her husband as an equal partner in most of the responsibilities of the presidency, and actively pursued her own agenda to make the world a gentler place."