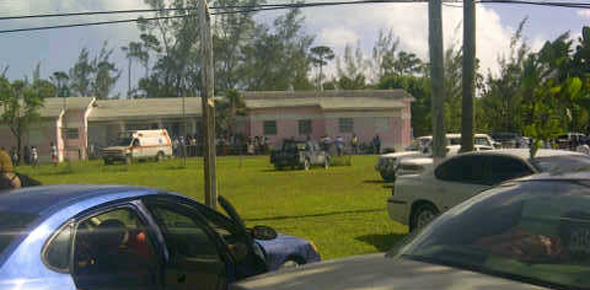 A Haitian vessel capsized in rough seas just off Abaco this morning. The incident forced the assistance of the US Coast Guard and Bahamian officials. BP is on Abaco on a mission together election data and information. Victims in the ordeal were rushed to the Abaco Clinic to be treated. Agents on the ground gathered footage for BP with the developing incident.
Here we show you a huge number of illegals in the surrounding communities of ABACO who flocked to the local clinic to check on their loved ones.
FNM candidates Roscoe Thompson III and Edison Key both agree all illegals who have lived and worked in the Bahamas should be regularized. What say you?