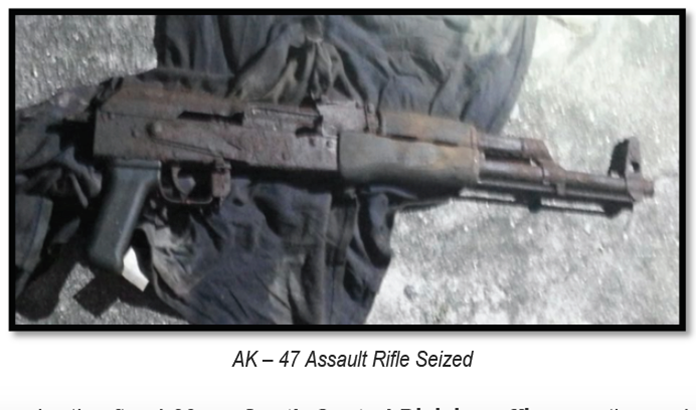 An adult male is in custody following the seizure a high-powered assault weapon during a raid on a home on Sunday 5th November 2017.
According to reports, shortly after 4:00pm, South Central Division officers acting on intelligence executed a search warrant on home located at White's Addition off Kemp Road where they uncovered an AK – 47 Assault Rifle.
Mobile Division officers later arrested a male occupant of the home in connection with this incident.
MALE AND FEMALE IN CUSTODY FOR ARMED ROBBERY
Reports are that shortly after 5:00pm, Mobile Division officers took an adult male and an adult female into custody for questioning reference to armed robbery on Sunday 5th November 2017.
The two suspects were found in possession of two cell phones taken during an armed robbery sometime in October 2017.