PRESS STATEMENT
FOR IMMEDIATE RELEASE
Hon. Dr. Hubert Minnis, Leader of the Opposition/FNM & MP for Killarney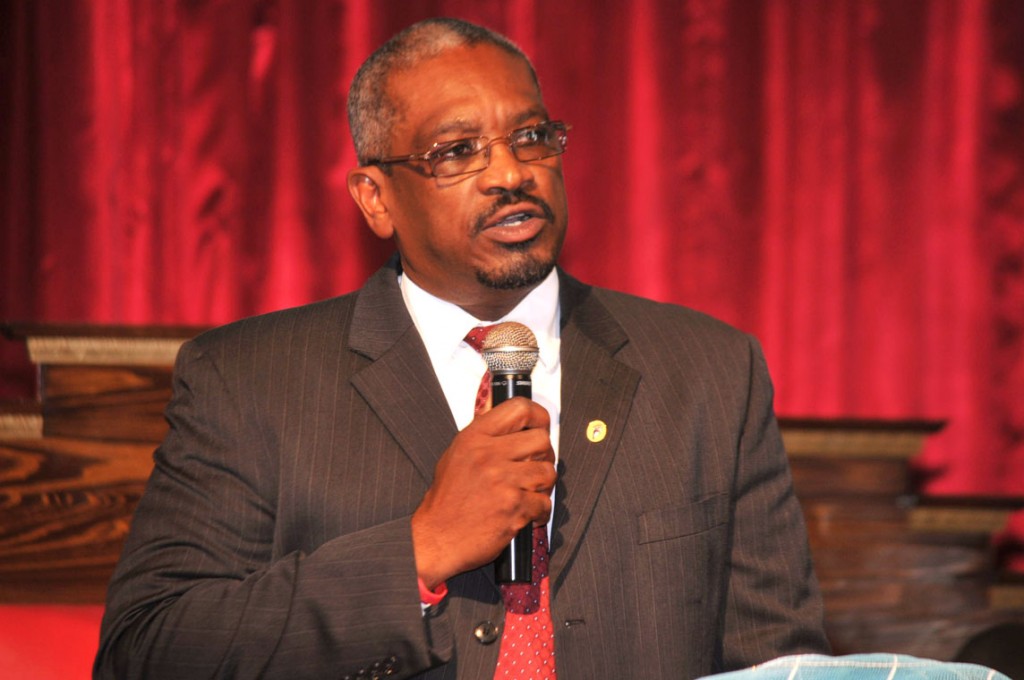 At a time when the rate of unemployment remains unacceptably high and throngs of Bahamians are looking for jobs, one is perplexed to observe that the PLP—across-the-board—is engaged in a blatant exhibition of unadulterated tribalism, cronyism and out-and-out nepotism in so many government departments and with other appointments and developments on other fronts.
It is appalling that the PLP, rather than employing or appointing younger Bahamians to key governmental positions—young Bahamians who themselves have little children to care for and are not on the brink of retirement or retired—has resorted to resurrecting the careers of retirees, of persons who, in any other sphere, would be seen as having had their turn.
Frankly, the appointments of Alma Adams as Ambassador to the Republic of Cuba, Edison Bethel as the High Commissioner to the United Kingdom and Dr. Eugene Newry as Ambassador to the United Nations, could be seen to many as a slap to the face of progress considering that all of the aforementioned have previously served in key diplomatic posts in other jurisdictions from 2002-2007.
Indeed, Mrs. Adams is a former PLP Senator and the former Consul General in Miami for five years, from 2002 to 2007; Mr. Edison Bethel was a former Consul General in New York for five years, from 2002 to 2007; and Dr. Eugene Newry, a tenured party loyalist and a founder of the PLP's National Committee for Positive Action (who rendered notable ambassadorial service in Haiti during a time of political upheaval from 2002 to 2007), have all already held high-level diplomatic posts and have satisfactorily represented the national interest in their previous roles as diplomats.
There is nothing progressive about the Progressive Liberal Party when young Bahamians are shunned, when other deserving, experienced and qualified Bahamians have the door to such opportunities slammed in their faces because they are either of another political persuasion, on the outer fringes of the most inner political circles or are simply stifled by cronyism and paternalism that favors a certain in-crowd and an ossified mindset!
In a relatively young nation, where the median age for males stands at 27.9 years and for females at 29.5 years—and where half of the population is under age 50—one wonders why the PLP government is seeking to recycle and repackage diplomats, consultants/advisers and various other government personnel whilst denying opportunities for so many others. In my opinion, many of the PLP's recent appointments are representative of an exercise in the recycling of high-strata party loyalists! What a travesty!
The best minds our country can offer will never shine through when a government adopts such a myopic, tribalistic view to national service on both the local and international scenes.
The FNM is a party for young people; we have made a commitment to building a party for the people, of the people. We are the party that is trying to expand our leadership base and embrace young people whilst Perry Christie's administration panders to retirees and cultivates an atmosphere of barefaced political paternalism and patent tokenism.
We should be moving forward, upward and onward, we should be fostering a brand new generation of diplomats and truly believing in a broad swath of Bahamians other than those in the inner circle, an inner circle that extends all the way back to the days—the very early days—of Sir Lynden Pindling and his early PLP administration.
If they believe in Bahamians, why don't they believe in appointing a cadre of young Bahamians to prominent posts? Why did they not thank Adams, Bethel and Newry for their political patronage in some other way? Or, is this the only way the cookie crumbles under the PLP?