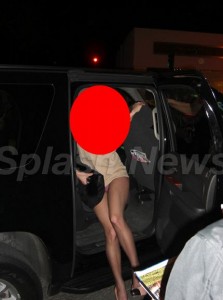 Nassau, Bahamas — A political hopeful for the Free National Movement government is worried tonight after her husband made threats.
Sources close to the family in the position to know have told BP, the politician wannabe had cheated on her better half and tonight DNA reports confirm it.
It was just several months ago when private detectives hired by the husband, caught his wife walking at a major fundraiser with her accused "boyfriend".
 In a jealous rage the husband claim the couple's child was not his, and to prove it he decided to have a DNA test to confirm; that the 'wifey' had been cheating on him.
Monday of this week lab technicians confirmed what the husband believed all along. Last night relatives overheard the husband yelling, "The child isn't mine! And who is he 'pa'?
BP is asking one question, "Who is the baby daddy?"
On the campaign trail over the weekend a constituent could be heard cussing the potential candidate, "…Trust? Gal your husband don't even trust you…" [firing expletives]
 Inquiring minds really want to know, Who truely is the baby daddy?