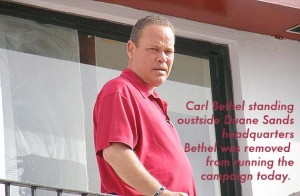 Nassau, Bahamas — Carl Bethel is in trouble and Desmond Bannister is hiding.
Breaking news coming into BP tells us that the temperature in the FNM is rising and fallout amongst the rank and file is taking a turn for the worse.
Get this: just this week BP has learnt a chief goon in the FNM is campaigning against Carl Bethel in Seabreeze. This is good news for Hope Strachan, who BBB Analytics confirms is ahead in the polls only 7 days out from polling day.
We are told Carl is an old FNM Cecilite who wants Ingraham out.
The PM, we are told by FNM insiders, wants Carl out and has therefore planted some chief senior FNM goons in the shadows to make certain Carl never returns to the Parliament.
Boy, I tell ya, talk about RED SPLASH! For Bethel, this ga be a red drench!
We also know the MP for Carmichael Desmond Bannister is on the run for his life nowadays. After calling the people of North Andros "geriatrics", we are told Bannister has aged since the campaign began.
He is expected to be sorely defeated by PLP candidate Dr. Perry Gomez.
Both Bethel and Bannister have left dismal records in the education department.
Voters must remember the 'vicked' attack on children across the Bahamas under the two lame duck ministers.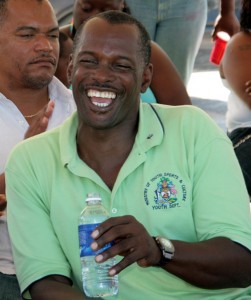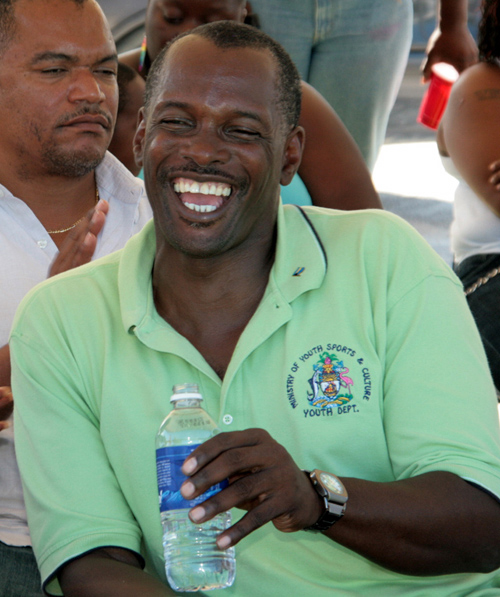 The FNM government took police out of the schools and some children paid the price in blood and some with their lives.
Voters cannot forget the chilling headlines:
– Primary School Attack…student injures mother with screwdriver.
– Student stabbed to death…17-year-old from C.V.Bethel is the 13th homicide victim of the year.
– School war fears…Police increase presence around Doris Johnson High
– Further School Violence…One student is beaten, another is reported as being stabbed.
– Stabbing sparks calls for return of police to schools.
Bahamas must remember the chilling record of the FNM and their failure to protect the children of the Bahamas.
On May 7th Bahamians should reject the FNM!
We report Yinner decide!