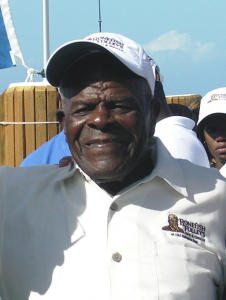 Israel 'Bonefish Folley' Rolle has passed peacefully in his sleep this past week at his home in West End Grand Bahamas.
The fisherman's fisherman became the theme of West Ender Phil Stubbs music and he paid tribute to the legendary fisherman.
He was a native of Andros but after a few years in the hospitality business, he horned his craft in Bimini where he spent many years before settling in West End until his death.
From Royals to Presidents Folley knew them all.
He was 91 years old.
May he rest in peace.