BREAKING NEWS >>> Batty-rider gal causes her new boyfriend get shoot!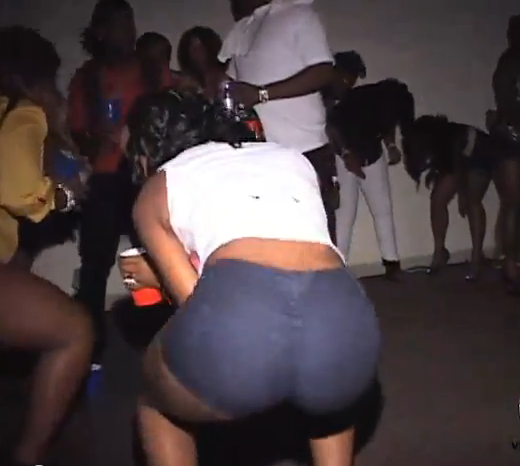 Nassau, Bahamas — Now you really must wonder what kind-a culture is taking over in the country. This morning around 1am at a club on Poinciana Ave. a male walks into a club with his gal showing off. Upon entering the club he notice another female [his ex] far prettier and carrying on bad with another male in the club.
Well yinner know what happen. Jealous and feeling defeated the jackass decided to approach the male with his ex and a confrontation began. The ex-gal, who was wearing the hottest batty-rider striptease, began shouting, "Bey carry your lil sissy $@@ from round here,… I gat a real man now."
Before you knew it that jealous ex produced a handgun and began firing shots in the club. The new boyfriend of the gal was shot once in the thigh. And BP was on the floor reporting like a one-cent coin on concrete.
The shooter fled the scene. Well yinner know dat ain't dead there.
Two things – one – I don't know what in the world causes some men to want a 'jungaliss' from out of a club. And -two – what in the world causes young people to go in a club without any security knowing the time in Nassau?
But we ga keep reporting, and counting the murders while yinner decide to make the news.