John Spinks

Former NAD Vice-President kicked Bahamians out of LPIA
Nassau, Bahamas — Bahamas Press is monitoring the developments down at LPIA and, as we turn our attention to this major Capital Investment, we pause to examine the nasty treatment of Bahamians at that operation.
When the Canadian based operator came to the Bahamas, we were aware of what was about to take place. All of a sudden, Bahamian businesses were kicked out and foreign contractors and American based franchises moved in.
Sources tell us major rental of foreign equipment took place at NAD, while Bahamian electricians, plumbers, tile layers and painters sat home unemployed during phase one of the construction.
We have first hand knowledge how one member of the management company brought his brother into the country to do contractual work for the new airport terminal. UNBELIEVABLE!
But today there is a new development. Just this morning, BP spotted the former VP of NAD, John Spinks, at LPIA measuring space at the main restaurant, Kafé Kalik, with Bahamian Tyrone Nabbie, who once held that franchise.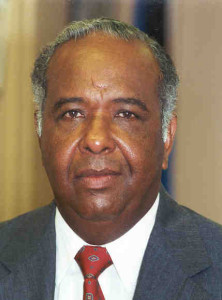 What possible interest can John Spinks have in the LPIA? What is he doing there? And what role is he now playing in the country?

Is this the same John Spinks who gave preference to the selected few at LPIA?
And who in hell could have granted Spinks a permit to be working in the country when he retired from LPIA to pursue private interests back at home?
This gets interesting.
Spinks, you would know, was responsible for axing many of the local vendors at LPIA and replacing them with foreign franchises.
A local book company, which promoted Bahamian poetry and our storytellers, was hauled out of the Lynden Pindling Airport and replaced with some unknown vendor behind the mask of hidden companies. NOW YINNER KNOW THIS CANNOT BE RIGHT AND WE AIN'T GA LET THIS CONTINUE!
Bahamas Press is calling on the Christie Administration to quickly take a second look at this wicked invasion that has destroyed the livelihood of scores of Bahamians at LPIA.
We also call on the government to find out how Spinks got back in the country and is doing work is doing work here, when he hauled his ass out in February to pursue private interests!
The backside rape of Bahamians continues…
We report yinner decide…