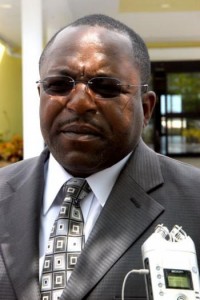 Press Statement Issued by Keod Smith on remarks made by The Hon. O.A. T. Tommy Turnquest at Rotary Club.
"As a Barrister and a concerned citizen of this Commonwealth, I am today aghast and horrified at the irresponsibility of The Honourable O. A. Tommy Turnquest, Minister for National Security and my political opponent in two general elections; who in speaking to a local service club made seriously offensive remarks about the Judiciary of this country which can only lead to further mistrust and a break- down of law and order in The Bahamas.
"For Mr. Turnquest to have said that if our Judges were elected, as it is done in New York, USA, then the happenstance of the Judges of the Bahamas granting bail to accused persons or known criminals as Mr. Turnquest puts it , would lead to those Judges being "chased out of town," is disheartening and frightening at the same time.
"Mr. Turnquest has now clearly demonstrated that the pressure of his colossal failure to check crime in our country and his now infamous reign as Minister of National Security in the what will come to be known as the bloodiest year in this new century, has caused him to lose his head.
"Out of his own confessed incompetence he seeks now to incite the Bahamian public to chase Judges out of town which potentially puts them in danger. The fact of the matter is that it is Mr. Turnquest, the elected politician who should be chased out of his Cabinet Portfolio.
"I need not repeat that the Independence of the Judiciary ought never to be compromised by politicians playing politics. For the Minister in charge of the Police to suggest that the Judges of this country are knowingly acting contrary to the public good is cause for much alarm. In fact, his commentary is contemptuous.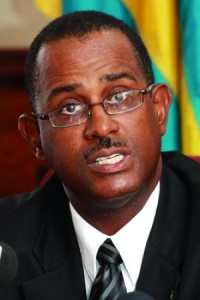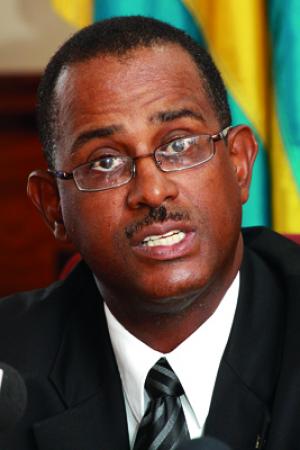 "I will not add comment as to why Judges grant bail, for to do so is to suggest that the performance of the Judiciary in this regard requires political foundations as they are not structured in the law. In every bail application before the Supreme Court, Judges hear arguments supported by facts and law from the Attorney General and Counsel for the accused person before making their decisions, accordingly, always ensuring observance of our Constitution and the safety of the public.
What is more troubling about Mr. Turnquest's asinine commentary is that the failure of the police to thoroughly investigate, and gather evidence coupled with the Attorney General not prosecuting matters in a timely fashion is the primary reason why accused persons must be released on bail and not subject to years on remand with no sustainable case formulated against them.
"Mr. Turnquest must now resign forthwith from the Cabinet as is required by the code of conduct which governs our Westminster Parliamentary system.
"Whether Mr. Turnquest realizes it or not by his comments, he has put the Judiciary of The Bahamas up to scandal and public odium.
"I would expect that by the end of the day The Prime Minister will have Mr. Turnquest's resignation."