<<<Click to Download a PDF copy of the document by LAING
We've always wondered WHY MEMBERS OF THE WUTLESS MEDIA present articles to the people of this country and not include EMPIRICAL evidence. Bahamas Press has been supplied with a copy of the tabled BTC document much spoken of by Zhivargo 'Cry Baby Sour' Laing in the House of Assembly last week.
We at Bahamas Press saw his antics in the Parliament -though excellently presented – as a tirade of MISINFORMATION, DECEPTION and FRAUD! Bahamas Press can confirm that the document presented by Laing, was constructed by a member of the board of BTC on Jan 20th, 2009. An officer at the corporation confirmed to Bahamas Press the tabled document was indeed generated at BTC.
Bahamas Press said when the released was made in the House of Assembly that it could not have been instructed by Bradley Robert former minster of works, because it was on Feb. 21st, 2006, when Perry Christie removed all authority at BTC from Roberts and transferred it to Marcus Bethel.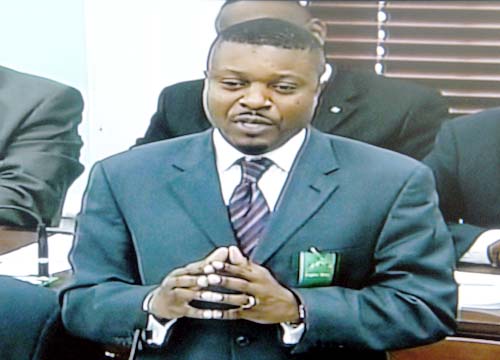 However Laing forgetting to connect the dots MISLED PARLIAMENT and the Country! He suggested that Roberts as minister responsible for BTC just before the elections, sought to hire a list of persons at the corporation.

However we at Bahamas Press would not seek to inject any additional conclusion on the copy of the document (ABOVE). We simply wish for you our many readers to draw your own conclusions. Here is something members of the WUTLESS MEDIA would never allow their readers to see.