Freeport, Grand Bahama – Justices, Magistrates and Members of the Bar attended a March and Church Service to celebrate the opening of the New Legal Year in Grand Bahama on January 20.
The march took place from the Garnet Lavarity Justice Centre to The Pro-Cathedral where Cannon Harry Bain Rector of The Pro-Cathedral of Christ the King delivered the sermon.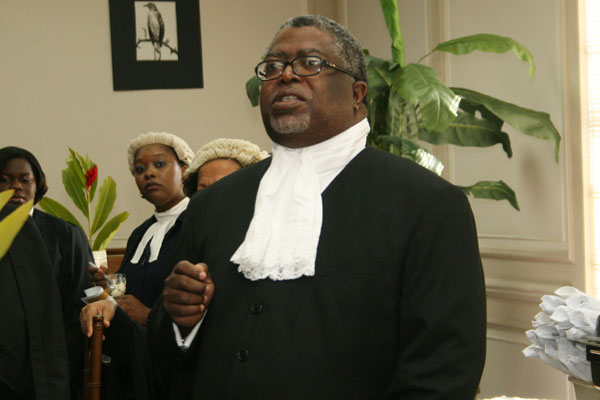 Sir Micheal Barnett, Chief Justice of the Commonwealth of the Bahamas.