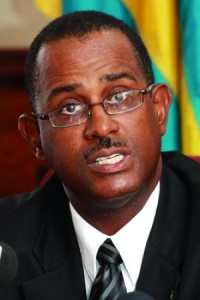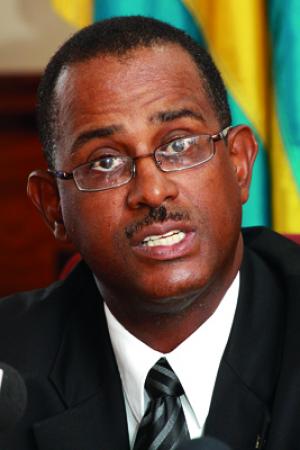 Nassau, Bahamas — The Parliament is supposed to be a place of truth and record, but today it has become an arena to spew lies to the Bahamian people, and sometimes we wonder why politicians do this in the face of cold hard facts and evidence that prove opposite to words spoken while an MP is on his feet.
Not reported on Bahamas Press this week was the case of the missing key for a section of HR Majesty's Prison – better known as Fox Hill. According to reports confirmed by the Prison Superintendent, Dr. Elliston Rahming, a key, which gains access to a section of the prison, went missing this week.
According to reports, again confirmed by Dr. Rahming, the Prison was in lock down and all measures were taken to avoid a further breach as an investigation was underway and the hand of 'Prison Justice' is expected fall on those involved. This was widely circulated and established in the press this week.
But lo and behold by Tuesday the LATE AGAIN Minister of National Security, Tommy Turnquest, better known as 'Juggie' [short for Jughead], went on the floor of the House of Assembly to warn the public and suggest that the incident never happened. Turnquest went on record and also said that Her Majesty's Prison was, "not on lock down". He spoke to the ZNS report via the Parliament. To further fix his lie, Turnquest sought to chastise ZNS from his feet in the Parliament. What Tommy needs to do is go and have a "chat down" with the Superintendent of Prison and get the real story and stop telling lies on his feet. This is lie number one.
Recently, the same minister 'Juggie', was on a Sunday talk show where Bahamas Press had the pleasure of asking him a direct question. We asked Mr. Turnquest whether the comments by former Police Prosecutions Officer, Keith Bell, were true. Bell had shared on Jones and Co. the travesty where scores of persons, once on the Witness Protection Programme, were being slaughtered. On that same show, Bell added that some 28 persons were murdered this year alone by one criminal gang in the East Street area. And so we asked the minister if it was true that the Witness Protection Programme was cancelled by the Government?
Turnquest replied that, from last report, the programme was still current and witnesses were still being protected by the State.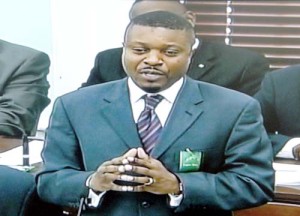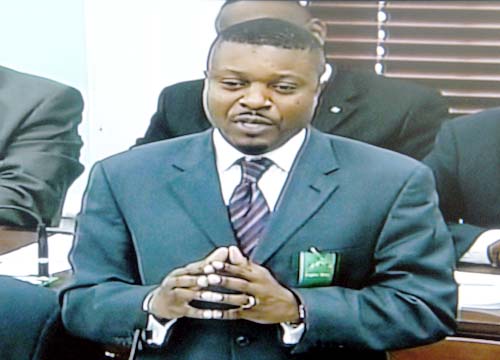 This week, however, once again a scene repeated too often here in the capital took place. Three masked gunmen murdered a man in his bed and shot up his mistress. They invaded the young man's home and then made good their escape. Investigators now know that the target of this murder was a victim of mistaken identity as a Crown Witness in a major murder case lived nearby. Investigators believe the Crown Witness was the person intended for the bullet as his car was parked in front of the victim's home. These are serious times!
Further proof where witnesses are being slaughtered could be found in the death of Raymond Bastian. Bastian was Crown Witness in an armed robbery case before the Supreme Court. Just days before Bastian was to take the stand against the robbers, the 30-year-old and his baby were both shot up in a car near the parking lot of Solomon's Supercenter. He died on the scene of the incident and was taken by hearse as investigators combed the crime scene. If the programme is operating, how is it the Crown Witnesses are showing up dead? Even so, according to Tommy T, the programme exists, perhaps, somewhere in that Jughead.
And then there is Lying Laing with his trending charts, where he told the Parliament this week that crime on property and on one's person and in every other area are "trending" downwards.
The Parliament's 'Cry Baby' went on to conclude that Crime is not getting worse in the Bahamas. Laing should have listened to Neko Grant's contribution before he spoke and hear how all the street signs in the Grand Bahama area were being stolen by thieves. He should have listened when Alfred Sears shared how his home was ransacked bandits. He should have remembered how Justice Rhonda Bain was accosted, tripped down and robbed in a daylight robbery at the Scotia Bank's ATM on East Bay Street. He should have remembered how Justice Neville Adderley's home was one of some 40 robberies that occurred behind the iron gates of Lyford Cay, all incidents happening just one year ago.
Laing must have forgotten how the Supreme Court office was broken into. He forgot how the Road Traffic office on West Bay Street was robbed twice last year. He forgot how the Nassau Street Court facilities were vandalized. A few weeks prior to those incidents, the Passport Office was broken into and $7,000 along with the government vehicle were stolen. He forgot how in late 2010 thieves in Andros raided the Post Office and stole thousands more from that government complex. He forgot how on two occasions barbarians in Acklins robbed the government of the Bahamas and took all the money from a safe in the Administrator's office down there, fleecing the People of the Bahamas of over half a million dollars in both incidents. He forgot how thieves ransacked the Immigration Headquarters on Hawkins Hill and recently, in a ring of car thefts, stole up to two vehicles a day over a month period. Yet, Laing could come to the House with his statistics to suggest crime is trending downwards? 'Nigga' PLEASE, Pleaseeeeeeee!
Bahamas Press could talk all day about how one gang of thieves held up an entire street in Cable Beach and robbed those frightened residents out of their community. Let's don't go down that road today.
The fact is, Crime is out-of-control in the country and the Government of today has no plan. Simply put!
Lies, Damn Lies and Statistics, that's the way of the FNM!
We Can Do Better!