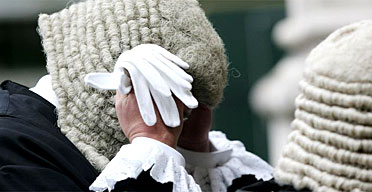 Nassau, Bahamas –– Bahamas Press is reporting another officer of the court has become a victim of crime, and we are told police are now investigating the matter.
BP has learnt a magistrate was robbed in chambers, while sitting on the bench in downtown Nassau, while hearing matters in the court.
We can tell you the magistrate had just wrapped up matters shortly after noon two weeks ago. It was then after returning from the bench the judge discovered personal belongings removed from a bag inside the chambers and the items therein ransacked.
The magistrate's wallet was also tampered with, and emptied of $500.
BP has been told the arbitrator was a victim of crime in broad day light right in the court of law!
How bad is it? It is that bad in the Bahamas. The police have reported not a word of the incident and not a drop of the crime is written in the WUTLESS 'DUTTY' MEDIA OF THE BAHAMAS.
Prior to that at the end of July the Supreme Court and the Nassau Street Court facilities were vandalized. Around that same time thugs entered the Lyford Cay home of Justice Neville Adderley and raided it dry. Then earlier in the year a Rwandan looking gangster, robbed Justice Rhonda Bain of cash as she exited an ABM in East Bay; wrestling the judge to the ground.
In the Parliament there is PLENTY, PLENTY TALK but fact is there is NO ACTION!
WE NEED CHANGE!