Vigilante Justice is on the rise in the Bahamas! If you cannot hang them – someone will!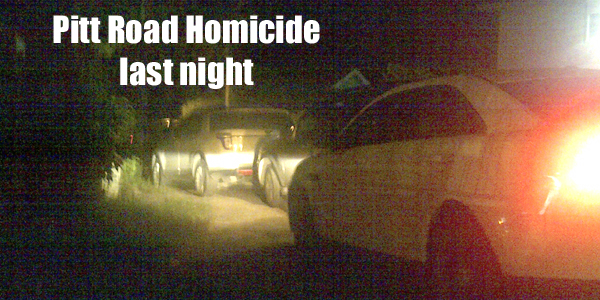 Country's homicide count climbed by ONE – Thursday –
Nassau, Bahamas –– When Bahamas Press does a story you can count on us – we will get it right. We are not like ZNS, who told you in a report that the brother of Bamboo Town MP was shot dead; when they knew they had no official word that that report was true. They did no research to prove such a lie. And to this day ZNS has yet to issue an apology for its mis-report.
We do not report like JCN, who told the nation in its Thursday evening newscast that another man out of Andros had died as they broadcasted his name for all the nation to hear. That report was also untrue. None of the victims shot in that Andros incident had died! They were both airlifted and are now in hospital. JCN has yet to issue an apology to the nation. Look what media in the Bahamas has come to – REPORTING INFORMATION WITHOUT FACTS!!!!
Then being circulated on social media are some inaccurate incidents where there they reported [ West Street, Key West Street and Kemp Road where all crime scenes where someone died. Those reports were also untrue. In all of Thursday night and day, there was one murder. ONE!
And that incident we can report occurred on the Pitt Road. That's the road that runs parallel westward to Nassau Street in front of the newly build T. A. Thompson Primary School.
In that area, we can report, the 48-year-old victim was shot dead.
BP can confirm his name as Leroy Adderley. Now this name sound familiar, and we at BP unlike ZNS and JCN, did our research and boy guess what we found?
Adderley was just last month acquitted of rape in the Supreme Court. It was reported that his victim, then a pre-teen girl, accused him of rape in a church.
After a painful verdict was handed down with a majority six to three; Adderley was cleared of an unlawful sexual intercourse charge.
The young girl was only 12 at the time of the alleged incident. Prosecutors presented that Adderley, who worked as a handyman at Agape Full Gospel Church in Golden Palm Estates, had sex with the young girl on July 30, 2007. It took the system some 6 years to get some response of justice for the young teen, who is now 18.
According to a report by the Nassau Guardian, "…The alleged victim said she was playing with friends after vacation Bible school had ended at the church. She said Adderley, a man she "respected and trusted", told her she was needed downstairs to answer the phone in the reception area.
"The young woman said she accompanied Adderley, who dragged her into the bathroom once she reached the foyer. She said she was too terrified to scream as Adderley pulled down her pants and underwear and had sex with her while standing."
Justice Vera Watkins presided over the case.
Well in this case the saying is true – "Justice delayed is justice denied".
The question now? Leory Adderley is a dead man tonight and someone must wonder – "Who killed him?"
We report yinner decide!