People needs to stay off their cellphones when driving…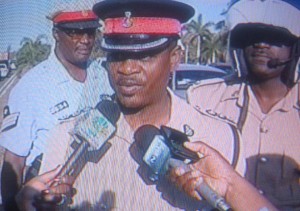 Nassau, Bahamas — A pedestrian was the latest traffic fatality victim this morning as he attempted to cross the Tonique Williams Darling Highway near Blue Hill Road.
The incident occurred during rush hour, when a motorist – distracted – hit the man into the air, killing him at the scene.
Bahamas Press has warned motorists travelling on the streets of the capital to put down the drugs. Put down the cell phones. Stay off whatsapp and BP when driving! But who listens?
Driving is a singular event that cannot be done with distractions.
What is also interesting in this tragedy was the fact that the victim was travelling across the street not at a designated pedestrian crossing.
People are speeding on the highways and therefore it is necessary to cross them at the designated pedestrian crossing.
The driver was shaken uncontrollably following the incident, but a pedestrian is dead.
Drive slow, people, and look out for those walking in the street.
And please say a prayer for the family of the man who passed.
We report yinner decide!