BREAKING NEWS >>> Biker now left in serious condition minutes ago…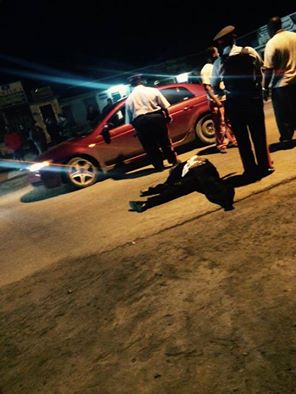 Nassau, Bahamas — Breaking news happening right now on East Street South near Sammy's Chicken confirms we have a hit and run accident in the area.
Teams already live on the ground confirm the victim is bleeding from everywhere. He was struck off his bike as some say, "He owned the road before the unthinkable occurred."
All we can do now is pray. It is just 28 days to Junkanoo and boy…..it don't look good at this scene.
BP is live..