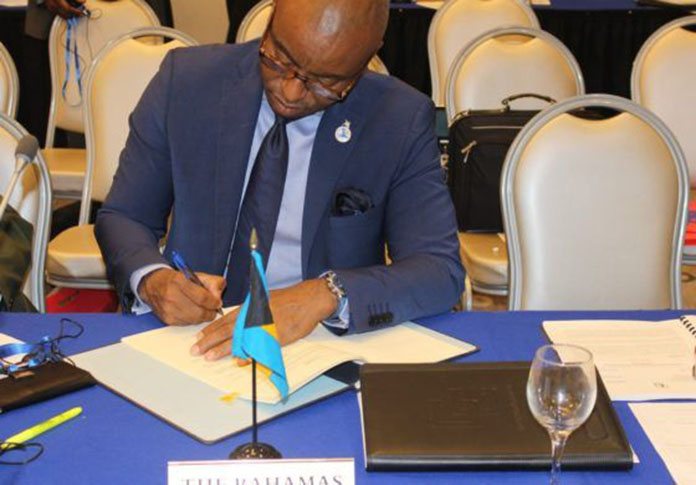 Haiti – The Bahamas signed the CARICOM Arrest Warrant Treaty during the 29th Inter-Sessional Meeting of CARICOM Heads of Government, in Port-au-Prince, Haiti, Tuesday, CARICOM Today has reported.
Minister of Foreign Affairs, Darren Henfield signed on behalf of his country, it said.
The CARICOM Arrest Warrant Treaty, already signed by some other CARICOM Member Countries including Saint Lucia, simplifies the procedure of returning fugitives to the country where charges have been laid.
The objective of the treaty is to establish within the Caribbean Community a system of arrest and surrender of requested persons for the purposes of conducting a criminal prosecution for an applicable offence; or executing a custodial sentence where the requested persons have fled from justice after being sentenced for an applicable offence.