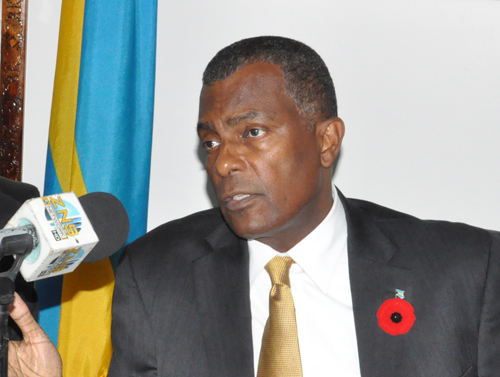 STATEMENT FROM THE PROGRESSIVE LIBERAL PARTY
FROM THE OFFICE OF THE CHAIRMAN
On The Nassau Guardian's Editorial 14 November 2017
14 November 2017
The PLP takes issue with the Editorial written today under the headline THEY WILL JUDGE YOU ON YOUR JOBS RECORD
In the editorial it sought to warn the FNM on their inaction since coming to Government, and claimed that the PLP was making a shrewd calculation with its line of attack on job losses. No thanks to The Nassau Guardian for damning the PLP with faint praise. We are working to win the Government by honest means not deceit.
The editorial then went on to say the following two points:
"We [The Bahamas] lost 17,000 jobs in 2009 and we haven't recovered.
"The last Christie Administration is the worst Government we have had"
The first assertion that we have not recovered from job losses in 2009 (assuming your figures are correct) is clearly false. Every measure that we have from the years under the PLP from 2012 to 2017 shows that there was improvement in the jobless figures. Indeed the last jobless figures we have bare that immutable fact out.
While you are entitled to your opinion on the performance of the Christie Administration, you cannot by any objective measure prove that the PLP under the last incarnation was the " worst government" we have had. The facts do not support it and The Guardian is simply parroting a propaganda line by Dr. Hubert Minnis, a man who ran for Prime Minister in 2017 and now has the job with several fundamental and egregious deceits in his mouth. The statistics show that 39,000 jobs were created in the PLP's last term. The statistics also show that unemployment dipped below ten per cent as a result of the work done during our last term.
Even if you took the measure that The Guardian used erroneously, that of the jobless figures, the PLP was not the worst Government we have had. If you use that measure alone, an objective measure, not emotional invective, then the figure of 17,000 jobs lost in 2009 which happened under the FNM would seem to qualify the FNM as the worst Government ever.
It is unbecoming of a newspaper of record to repeat such words without regard to the facts.
End