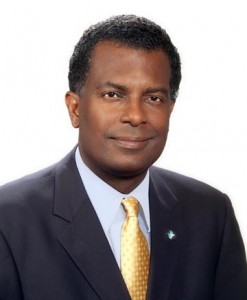 Nassau, Bahamas – An estimated one million dollars have been earmarked in the 2012-2013 National Budget for the Department of Immigration repatriation exercises. Recently, Immigration officials in collaboration with the Royal Bahamas Defence Force have apprehended more than 100 illegal Haitian migrants who have entered the country through Exuma, Abaco and New Providence.
The Haitian nationals are being detained at the Detention Centre where they are being processed and housed until they are repatriated.
The Minister of Foreign Affairs and Immigration the Hon Fred Mitchell addressed the issue and how his ministry plans to deal with the inflow of illegal migrants into the country.
Mr. Mitchell also discussed the issue with Haitian President Michel Martelly at the recently held Thirty-Third Regular Meeting of the Caribbean Heads of Government Conference in St Lucia.