DPM & BTC CEO Fly to Rum Cay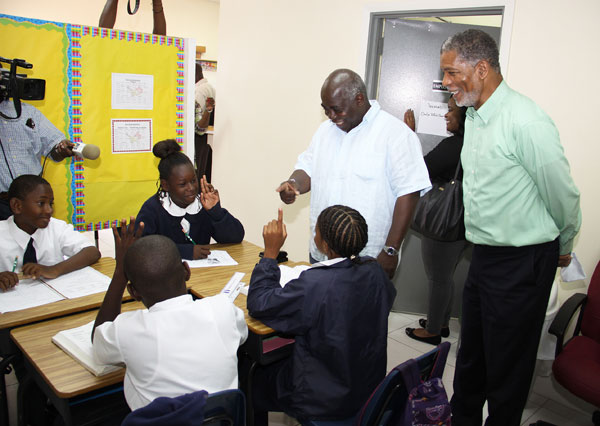 Nassau, Bahamas – BTC is pleased to announce that mobile services have been fully restored in Rum Cay. Residents on Rum Cay, one of the Southern Bahama Islands ravaged by Hurricane Joaquin, welcomed The Honourable Phillip Davis, Deputy Prime Minister, Leon Williams BTC CEO and members of the BTC restoration team last week.
Cell phone service was fully restored twenty days after the damage of the storm, providing a great source of comfort to the island residents gallantly working every day to rebuild their community. During the restoration, BTC opened its office as a "call centre" allowing residents to make telephone calls and use the internet to stay in contact with loved ones and friends.
As an added bonus, the BTC restoration team installed BTC TV at the BTC station, adding some normalcy and escapism, as residents gather each day to watch from a line-up of programmes on 150 channels, more than half in HD.
After learning that the Rum Cay School had been damaged, our BTC Rum Cay team member Jennifer Maycock made the arrangements for the school to use the BTC office to avoid the student's education being adversely affected. Children gather at the BTC Office for school lessons each day, again adding to the feeling that life can and will return to normal.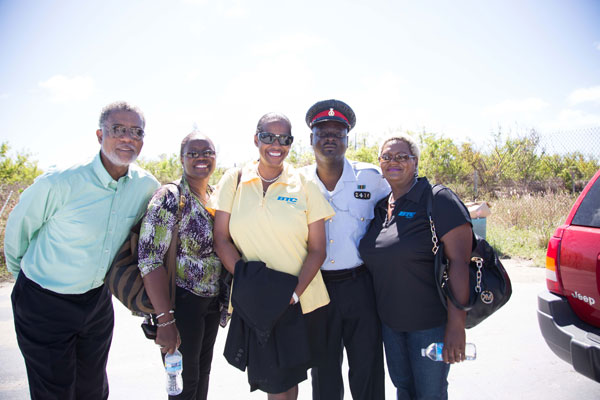 Leon Williams said there is still much to be done but it is heart-warming to see the restoration at work and the people of Rum Cay so active in their own rebuilding efforts.
"BTC continues to move forward to restore services throughout the entire South East Bahamas. I am eternally grateful for my flight 242, who I now consider to be Heroes in their own right. Not only have they thought about ways to get our systems back up and running, they are also looking out for the community in general. We are so proud to be able to provide our Rum Cay office as a means for the students to continue on with this school term. Over the last few weeks I've been humbled to watch these men and women just continue to step up to the plate throughout this whole ordeal."
The road to full recovery across the South East Bahamas has been steady and BTC will continue to update the public on its progress.