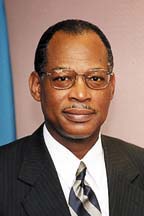 What in the world is happening in this Country and why is the wutless media not dealing with the real issues? We here at BP smell a "rat" with the share offering of Commonwealth Brewery and pose the following questions to the Government.
1) Is Fidelity Bank & Trust the placement agent for the share offerring?
2) Is Sir William Allen the Chairman of Fidelity Bank and Trust?
3) Is Sir William Allen now or previously a Consultant to the Ministry of Finance? ( Some say he is the defacto Minister of Finance.) The same very one who raised the duty on the HOLY BIBLE?
4) Is Julian Francis the Chairman of the new board of Directors of Commonwealth Brewery?
5) Did both men previously serve as Governors of the Central Bank of the Bahamas?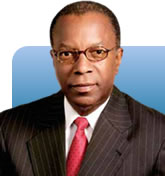 6) Has the Central Bank of the Bahamas relaxed its lending policies for Fidelity Bank and Trust to grant 100% financing in the shares @10-15% interest when the rate of return on the shares would be no more than 7%?
7) Who advised the Government to pick up any residual shares via NIB in the Brewery, was it Bill " Bacardi 8″ Allen or Julian " Mango" Francis?
8) Who influenced the Central Bank to relax its lending guidelines for this transaction but it would not lower the prime lending rate to spur on economic activity to benefit the middle class?
9) Why would the Government allow NIB to invest in such a venture to encourage people to drink Liquor? would not these seem people seek NIB assistance when they contract liver disease and other illnesses from drinking?
10) When will the Government amend the laws so that minority shareholders may be protected?
11) Is the whole Government of the Bahamas Drunk from Kalik?

There are more questions, however, we will wait to see what the responses will be before we proceed further. There are too many conflicts of Interests going on in this Country and we are getting no answers. The Wutless, dingy Toilet Paper [Tribuny aka da Terch] is spinning and deflecting for PAPA and the FNM.
WE KNOW WE HAVE ALL OF THEM ON THE RUN. WE SEE THEM THIS MORNING TALKING FOOL ABOUT INCREASE IN READERSHIP AND SALES. SHOW THE PROOF!
Mr. Francis has not answered questions posed to him about his relationship with the Mango Card and Providence Financial Advisors and their relationship with BTC while he was Chairman and now this? WOW! What a Country.
WE need Change Real Fast before they get all of us drunk!