By Arthia Nixon for Bahamas Consul General's Office of Atlanta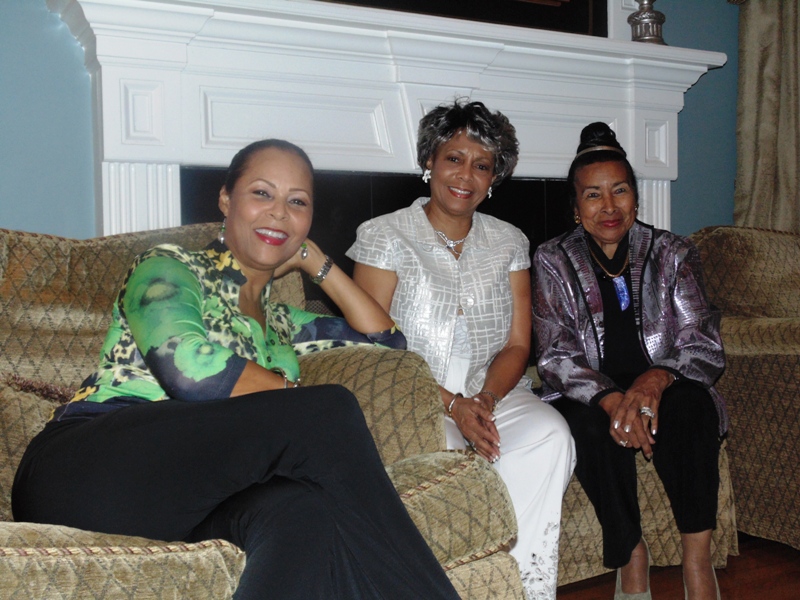 ATLANTA, Georgia – Bernadette Christie, First Lady of The Commonwealth of The Bahamas received "the shock of her life" when she was given a surprise pre-birthday party during her visit to Atlanta, Georgia. Under the guise of being a guest at a party for someone else, she and her sister Paula walked into the home of friend Denise Harrod, only to be greeted by staff of the Bahamas Consulate General's Office and Bahamas Tourist Office singing "Happy Birthday Mrs. Christie".
The First Lady was led into a main area by friend, civil rights activist and broadcasting legend Xernona Clayton, where she found cakes honoring her. She also took time to greet Bahamian children whose parents are attached to the Consulate Office. After mixing and mingling, guests dined on a meal prepared by A Taste of Elegance's Chef Maurice Randal, an Atlanta-based Grand Bahama native.
"I was in on the surprise because we all love Mrs. Christie so much that it was easy to put it together," revealed Xernona Clayton. "We wouldn't dare miss it because we are so in love with her and what she represents. Everybody from the country is just so wonderful and so friendly and so inviting, that it's a joy to have any excuse to get together. And it's very special because it's her birthday and I'm delighted to be here."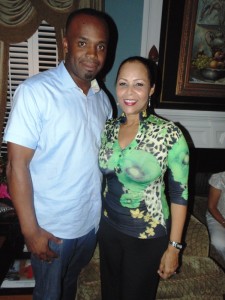 "How intriguing and delightful it is for us at The Bahamas Consulate in Atlanta to have [Mrs. Christie] visiting with us just moments before her birthday," said Student & Cultural Affairs Officer Robert Pinder. "We thought it would be a momentous occasion to celebrate the First Lady's birthday while she was visiting here in Atlanta. We are coming together to celebrate the wonderful legacy of our nation's First Lady."
"It's a pleasure on behalf of The Bahamas Tourist Office here in Atlanta to be here and celebrate our First Lady," added Eddie Archer, General Manager of the Ministry of Tourism's Atlanta Office. "We are enjoying ourselves truly with a Bahamian flavor. The food, drinks, music and dance… it's a great feeling!"
Said Deputy Consul General Monique Vanderpool: "Birthdays are so special and we just wanted to let our First Lady know how very special she is. We knew her birthday was coming up and we wanted to start the celebrations here to let her know how much we appreciate and love her."