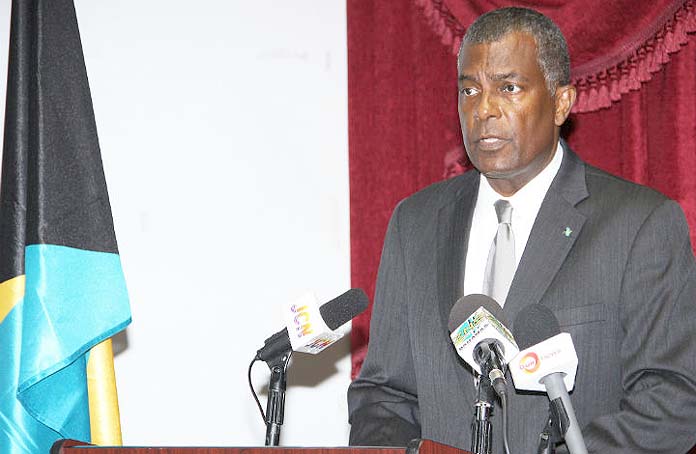 NASSAU, The Bahamas – Forty new immigration officers have been urged to maintain their integrity in carrying out their duties. During a graduation ceremony held on Friday, December 2 at the Royal Bahamas Police College, Minister of Foreign Affairs and Immigration, the Hon. Fred Mitchell congratulated the officers for their achievement and urged them not to be 'taken in' by potential bribes and gifts.
"Integrity is one of the most important attributes that you can have on this job," said Minister Mitchell. "Always remember that there is a difference between you and your job. People may try to present you with gifts to induce you because of the uniform that you wear, but try to keep your life separate to avoid problems."
He told the new officers that The Bahamas is a 'valuable' place to be in; therefore, they should always remember that there would be attempts to reside here, even illegally. As immigration officers, he noted, attempts may be made to use their influence to become complicit in breaking the law, but they should remain vigilant.
"While you are ambassadors, you must remember that you are enforcers of the laws of the country," he said. "Always treat people with respect and dignity when dealing with them."
The Minister also said that the government is committed to expanding capacity in the Department of Immigration. To this end, $18 million has been committed to expand technology in that area. He encouraged the officers to embrace the technology and position themselves to continue to learn and 'guard' The Bahamas well.