Millions in government departments just vanished???
Nassau, Bahamas — Bahamas Press is monitoring serious revelations about the Department of Road Traffic and the crimes committed in that division of the government.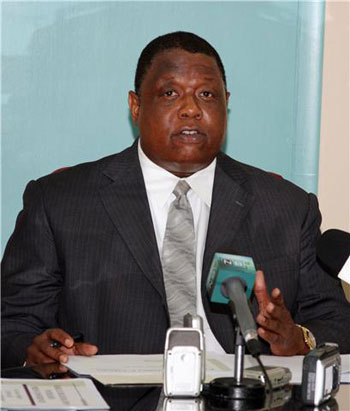 You would remember how we at BP revealed how codes in the department were being illegally used to collect and issue licenses on behalf of the government and yet funds were not being turned over.
We have learnt that, since the new Gold Rush government has come to power, NOT A DAMN THING has been done to rectify the problem.

We are told the same crime is still being committed against the Bahamian people: the taxes are vanishing and monies are not being turned in.
When will the Christie Government learn the people of the Bahamas elected them to stop the heist being committed against them by vicked crooked public officers?
We ga say it plain and simple: "If you cannot fix it, get da hell out of the damn kitchen!"
Why is Philip Turner still in charge of the department? Why is money still missing in the ROAD TRAFFIC DEPARTMENT? Why is nothing BEING done to fix the collection of public money in the road traffic department?
Boy, I tell ya! The more things change the more they remain the same!
Meanwhile, Bahamas Press is closely monitoring the Ministry of Works and we can tell you there is more than meets the eyes.
The P.S. in that department, who sat back and is culpable in the over payment to another Road Contractor to the tune of almost 7 million dollars.
How did that happen? Who gave that directive? How was that possible? And why is the new government attempting to keep it hush hush?
Bahamas Press has more that someone must explain and explain quickly.
WE WANT CHANGE!
We report yinner decide

!