Nassau, Bahamas: At 9.55pm the room was full.
Around 9.40pm, journalists and attorneys stationed outside the court waiting for the verdict were simultaneously inundated with calls that from editors and colleagues that an announcement was made during the Progressive Liberal Party convention that Pleasant Bridgewater was "free at last". Reports came in that people were jubilant celebration crying tears of joy, giving thanks to God and going off in freedom songs. At that time however, no word was handed down to journalists, attorneys or anyone else for that matter. The courtroom door was finally opened at around 9.50pm and the public gallery was packed to capacity with spectators, Bridgewater family members, Travolta associates and other well known political figures including former Fred Mitchell.
Jury came in at 10:33pm with dinners in hand after deliberating for 8 hours. The foreman announced that the jury needs more time. He added that it is likely they will reach a verdict. Justice Anita Allen said that she would make another assessment.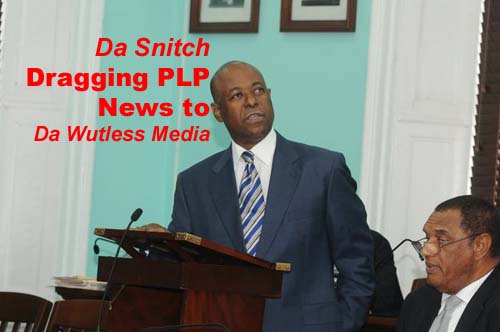 Justice Anita Allen said, We are very concerned in the interest of justice that there has been a communication from the jury  room to anyone. I am not going to ask but we are very concerned. About two hours ago there was an announcement at a particular political party.
I have decided that I am very reluctant to discharge you in the interest of justice having heard the views of counsel we are concerned and it was an announcement made by a senior person. It leaves the impression that there may have been a communication in the jury room.  I am going to discharge you from returning your verdict. We have to be extremely mindful that the appearance is more important that we are and justice has to be seen.
I am Ordering a retrial. That is my decision. as you know justice has to be transparent and I;ve ordered a retrial.
During closing arguments on Tuesday, defense council Ducille said, "Obie Wilchcombe is the initiator in this whole thing."