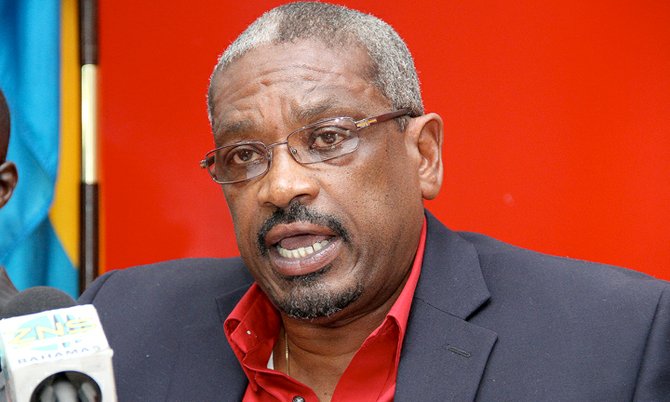 Nassau, Bahamas – Dr. Minnis, Leader of the Free National Movement (FNM), issued the following statement on the failure of the NIB's new V3 administration system to pay Bahamians:
"Once again it has been revealed that due to a major failure in leadership in the PLP Government the Bahamian people are being cheated out of hundreds of thousands of dollars. The NIB started using a new administrative system (V3) over a month ago without any back up and it is failing to pay the Bahamian people that need it the most, their money they need. These are our most vulnerable people that are not getting paid by the failure of the PLP Government and its Leadership."
"The Government decided to implement a new $14 million system at the NIB that has constantly failed to pay the Bahamian people for over a month now. Not only was the same system purchased by Milwaukee County in the United States for $2 million less, but it took Milwaukee County four years to implement it properly. So why then did they think it would be wise to implement the new system for NIB without having a back up? NIB did not start using the new system till the day after they turned off the old system that was working to pay the Bahamian people."
"In the meantime the executives and leadership at NIB continue to receive their massive bonuses while the Bahamian people are not getting their money they desperately need. It should come as no surprise that the PLP will make sure to take care of their supporters over the Bahamian people. While the PLP Leadership sits around wondering why crime is up under their Government they are failing to pay the Bahamian people that need it the most.
"The Prime Minister has failed to address the issue so far after a month of non-payments. The Bahamian people deserve answers today, not when it is convenient for the Prime Minister. Staff at NIB are working seven days a week to try and get the Bahamian people paid but they can only do so much with a flawed system and no back-up system. It is time for the PLP Government to be held responsible for their failed leadership. How can the PLP be trusted to be in charge of the government for another five years when they cannot even get the Bahamian people that need it the most their NIB checks?