FNM Association Branch exits the party with sadness! Lincoln Bain is now the DNA Candidate for the Pinewood area…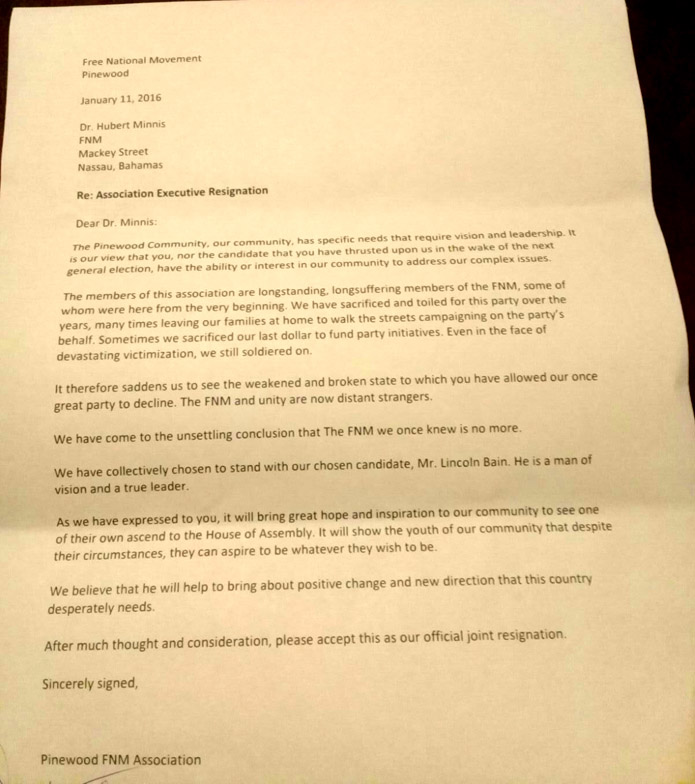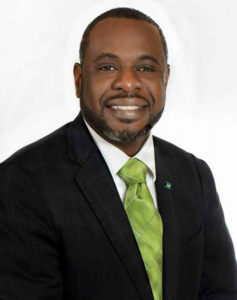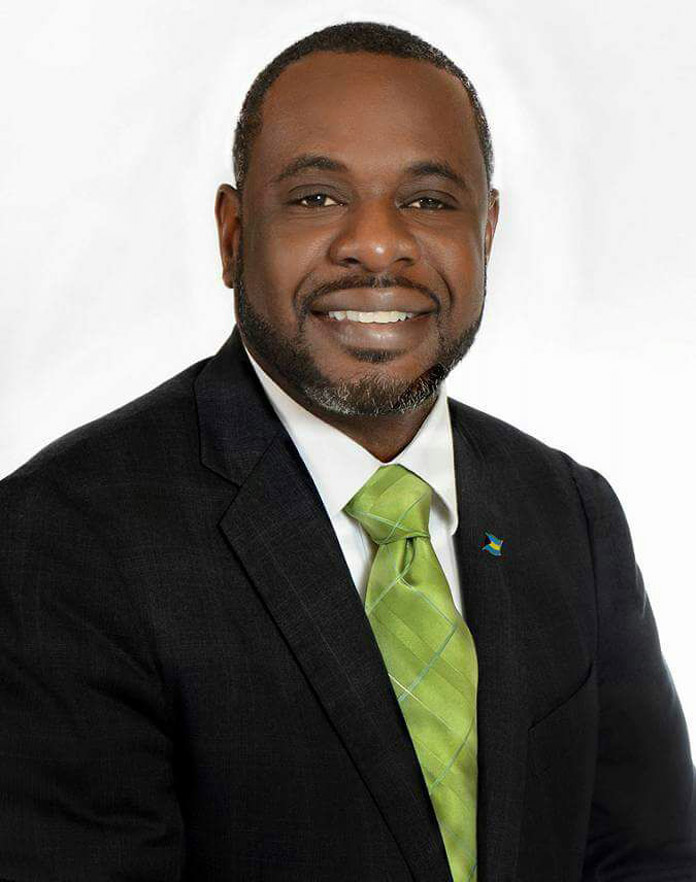 Nassau, Bahamas – Just after a major march to commemorate the Golden Anniversary of Majority Rule, the Free National Movement tonight has collapsed in freefall as the executives of the Pinewood Branch have all resigned.
The decision comes following a decision by the party to nominate an outsider – not from the constituency – with no support in the community. Longstanding officers of the branch desired Lincoln Bain as their candidate for the upcoming elections. However, that nominee was rejected by the Party's Executive Council.
Sources tell us letter signed by Members of the Association confirming their departure from the organization was delivered.
In late November a protest led by Mr. Bain and supporters took place outside the FNM headquarters, hurling attacks on the leadership of the Party.
Sidney Collie told the press following the row, "Lincoln Bain applied for the nomination for Pinewood and he went through a process like all the other applicants. It was a very thorough vetting process, which included a face-to-face interview with the search committee and followed by an investigation. Lincoln did not pass the test.
"And, notwithstanding all of what Pinewood is saying, the Search Committee and the Candidates Committee and the Executive Committee did their due diligence and determined, after giving Lincoln all the benefit of the doubt, that they could not nominate him. It's as simple as that."
This move is similar to the collapse within the party when seven rebel MPs wrote the Governor General to appoint Long Island MP Loretta Butler-Turner. They confirmed the loss of confidence in the leadership of the organization.
Meanwhile Bahamas Press has learning tonight that the DNA Candidate for Pinewood is the former FNM hopeful for the area. Didn't Branville just tell the nation he wasn't taking on no more FNMs?
What will happen to the opposition parties when, in a major dogfight, none appear to have a firm footing or solid conversation with those on the ground?
What is this?
We report yinner decide!