Why is it sooo difficult to obey the laws of the LAND!!!??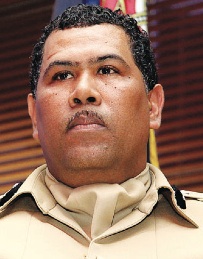 Nassau, Bahamas — In keeping with the Commissioner of Police 2013 Policing Plans, Tackling Crime and Enforcing the Rules of the Road" officers of the Southwestern Division (Carmichael Road Police Station) conducted operation "SUNRISE".
The operation was conducted between the hours of 6:30 am and 5:00 pm on
Wednesday 26th June, 2013 and resulted in ninety-five (95) drivers being cited for the offences of unlicensed vehicle, Invalid Inspection Certificate, Driving with no front license plate attached and Driving whilst not secured by a seat belt.
Also during the operation two (2) bus drivers were reported for being improperly dressed.
Additionally, five (5) people were arrested on separate matters reference to the
following:-
One (1) male reference to Threats of Death,
One (1) male reference to Assault with a deadly weapon
One (1) males reference to Possession of Ammunition
Two (2) males reference to House-breaking.
The police in the Bahamas are doing a damn good job and WE SAY IF YA GET IN THEIR WAY YINNER BETTER PRAY!!!