More persons caught with guns and drugs – Police are doing their jobs!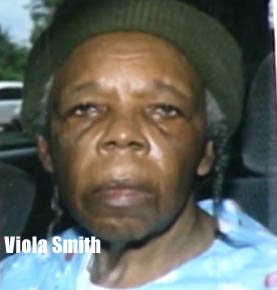 Nassau, Bahamas – Bahamas Press is reporting police are questioning a 30-year-old male of Oodle Corner off East Street in connection with the death of Ms Viola Smith; the 76-year-old grandmother of Eneas Street.
The incident reportedly occurred around 8:30 pm on Thursday night while Hurricane Sandy passed New Providence.
Preliminary reports indicate that the female was at her residence along with family members, when noises, which sounded like firecrackers, were heard in the area of the deceased bedroom.
She was shot dead while she slept!
Officers of the Mobile Division arrested the male around 7:55 am on Saturday at a home on Fleming Street.
Man arrested with the 409th firearm taken off the streets
A 21-year-old male of Carmichael Road is in police custody after being found in possession of an illegal pistol.
Preliminary reports indicate that around 6:40 am on Saturday officers of the Southwestern Division executed a search warrant on the suspect's home and discovered the weapon. This is good news!
To date police have confiscated four hundred and nine (409) firearms along with five thousand, five hundred and fifty-three (5953) rounds of ammunition.
More drugs confiscated off the streets
An estimated twenty-two thousand ($22,000.00) dollars worth of drugs have been confiscated by police. Two (2) people arrested, after Drug Enforcement Officers (DEU) executed a search warrant on a triplex at Glen Court off Oleander Avenue.
According to police reports around 3:00 pm on Thursday DEU officers arrested a 34-year-old male and a 23-year-old female after they were found in possession of twenty-two (22) pounds of suspected marijuana.