PSA 20 from King Of Hearts Media on Vimeo.
Regional Leaders Welcome Bahamas' Prime Minister Christie!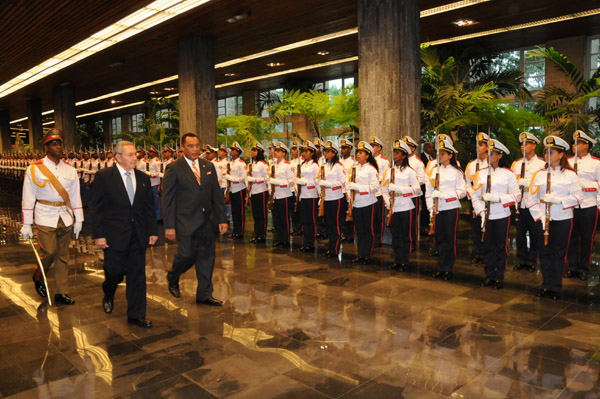 HAVANA, Cuba – Prime Minister of The Commonwealth of The Bahamas the Rt. Hon. Perry G. Christie, right, and President of the Republic of Cuba Raul Castro had diplomatic discussions this morning and immediately afterwards inspected the Guard of Honour at the Palace of the Revolution in Havana.
Present at the Inspection of the Guard were members of the Bahamas delegation: Minister of Foreign Affairs and Immigration the Hon. Frederick Mitchell; Minister of Financial Services the Hon. Ryan Pinder; Minister of Investments in the Office of the Prime Minister the Hon. Khaalis Rolle; and Bahamas Ambassador to Cuba Her Excellency Alma Adams.
The Prime Minister traveled to Cuba on Sunday to attend the 18th Special Meeting of the Conference of Heads of Government of the Caribbean Community.
PSA 18 from King Of Hearts Media on Vimeo.