Bain Town girl's murder could have been avoided had family rescued her from abuse.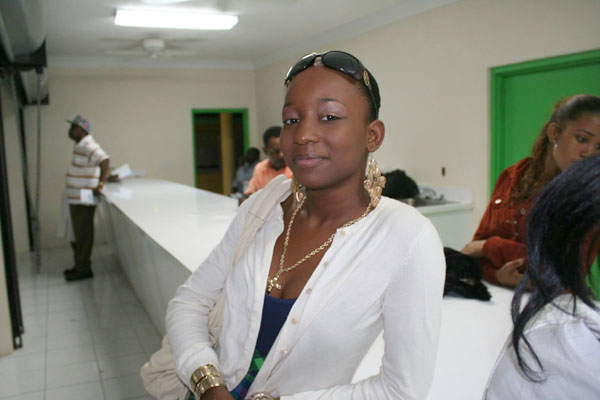 Murdered mother Nyoshi Adderley – A Member of the Governing Party's Youth Arm was a victim of abuse!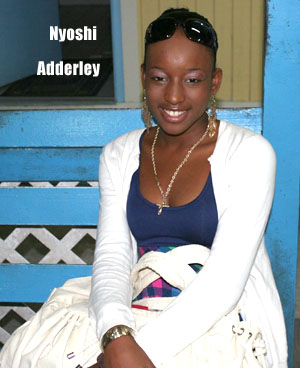 Nassau, Bahamas — Bahamas Press is getting more details into that discovery of the missing single mother whose body was discovered in a shallow grave in the Spikenard and Cowpen Roads area behind an abandoned home.
Detectives were physically moved following the gruesome discovery on Sunday afternoon where the victim's ex-boyfriend led them to the site.
We can tell you 24-year-old, Nyoshi Adderley, of Rupert Dean Lane body was naked when discovered in a shallow four foot grave. The chilling evidence would mean that further evidence of the clothes she was wearing at the time of her death might be hidden in another location.
Police had issued a bulletin on March 5th, which confirmed that the single mother was last seen on Saturday 22nd February, 2014 at her residence located at Scott Street.
But this was not the start of her troubles and Bahamas Press can now report Adderley was a part of an abusive relationship.
Sources on the ground at a local preschool tell us that, about a week before her disappearance, parents at the preschool that the single mother's daughter attended witnessed a most violent incident. Her ex-lover, now in police custody, attacked the young woman as she collected her daughter at the preschool.
Adderley had left her former lover before, mainly due to his many violent attacks and threats on her life during the past relationship.
One source anonymously told BP, "He threatened to kill the young woman and, just days before that incident at the preschool, he had begun to follow the young girl as she had gotten involved with a new man. Parents could have intervened and saved her from this cycle of abuse. But look what now even her child must endure."
Adderley's body was discovered around 3:00pm, after police were led to the shallow grave in bushes off Cowpen Road West.
An autopsy will be performed to determine the cause of death.