Nygard deserves those honours by the Queen and more for his charity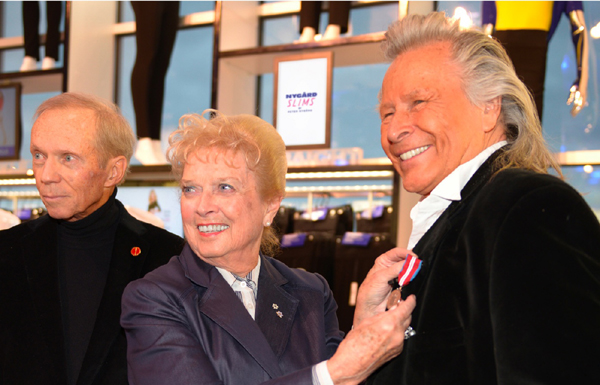 Dear Editor,
The recent elevation of Lyford Cay Resident Mr. Peter Nygard with an honour from Queen Elizabeth II proves for certain that we have in our midst an honourable and decent gentleman here in the Bahamas.
Peter Nygard and his philanthropy to the Bahamas and around the world is not new.
When it came to cultural events in the country – there is Peter Nygard, aiding and assisting Bahamians as best as he can.
When it comes to sports – there again is Peter Nygard, aiding and assisting Bahamian athletes in their time of great need to compete and represent the Bahamas in the world.
Peter Nygard was indeed a major sponsor for the Bahamas Olympic Team, when many other corporate sponsors were unable to help our young people.
When it comes to regattas ar
ound the Bahamas, there again is Peter Nygard. He is a loyal and consistent sponsor for this Bahamian pastime.
And if that is not enough, we know Mr. Nygard is on the side of caregivers as he aggressively supports the new technology and breakthough  Stem Cell Research, which will transform the world when advanced in the medical profession.
I am proud to hear of this great honour by Her Majesty to this honourable global citizen. Peter Nygard has done the world – indeed the Bahamas – proud.
And I congratulate him.
Signed,
B. Bethel