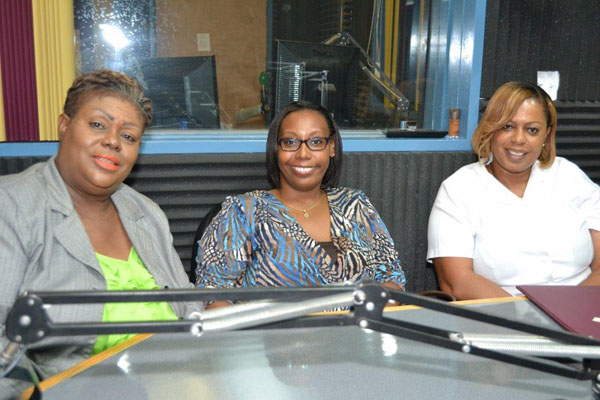 Representatives of Sandilands Rehabilitation Centre were the featured guests on "ZNS' DRIVE TIME" Talk Show; hosted by Phillippa "Lady" Russell last Friday on 1540 AM and 104.5FM radio.
Mrs. Betsy Duvalier, Sandilands Public Relations Manager presented Dr Tracey King, Psychologist and Nursing Officer I, Mrs. Marleen Martinborough to highlight the upcoming World Suicide Prevention Day Symposium to be held on Thursday, September 10th, 2015 under the theme "PREVENTING SUICIDE: REACHING OUT & SAVING LIVES, ONE SUICIDE IS ONE TOO MANY".
Listeners were told that recognizing the risk factors and symptoms of Depression in men, women and children is an essential step in saving persons from potentially harming themselves through suicide.
An open invitation for the community to participate in the Volunteer programs and various upcoming events is being offered at the Sandilands Rehabilitation Centre by calling Telephone 364-9618.