The Senior Politician should note Bahamas Press represents REAL NEWS!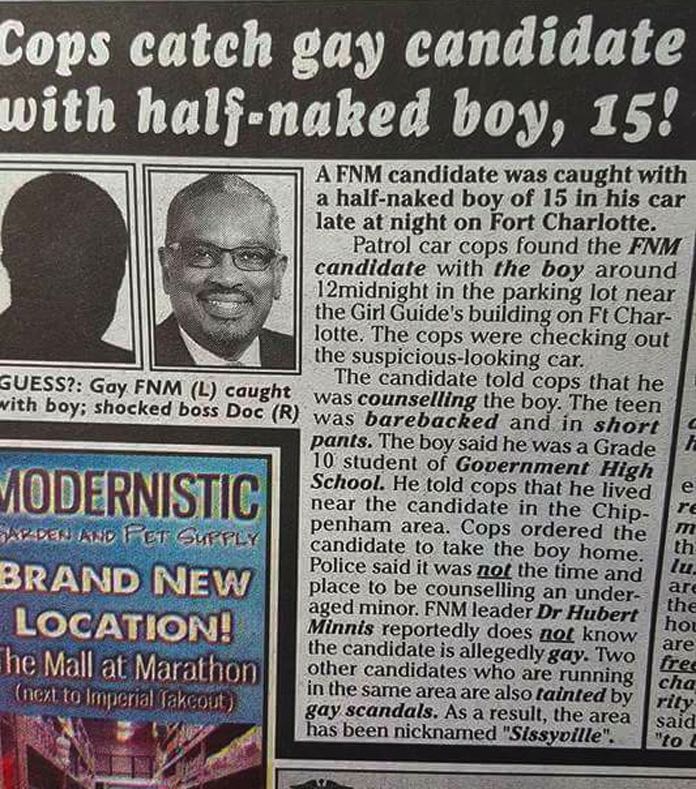 Nassau – Prime Minister Hon. Hubert Minnis is clearly directing the Punch this morning in its front-page story which suggests that "a PLP website" was alleging that an FNM was caught engaging in corrupt practices.
Well, the Mighty Punch was tricked by that same senior politician a few weeks into believing that our report on Minister Romauld Ferreira being stripped from several sections of his portfolio was "Fake News" and had to come back in the news and agree that Bahamas Press was right on the Gazette, and that same senior MP was wrong, shopping around 'FAKE NEWS'.
But the Mighty Punch need not question our integrity when it comes to news reports. Just ask the people at BPL what happened to them after BP was the first to break the report of the shenanigans deep inside the accounts department at the corporation. Everyone was axed following our report including the CHIEF Culprit! We have a record of exposing the untruths now being whispered into the ears of the Punch by that same senior politician!
All the Mighty Punch has to do is ask that same senior politician why he removed Michael Foulkes as Chairman after BP exposed serious matters inside the Education Loan Authority! That news wasn't fake either, and yes, as of December 31, Foulkes is gone from the Authority. Ask the senior politician why? Or better yet ask us! We could tell ya.
It is no wonder why more than 650,000 global readers read Bahamas Press daily. All up in the Universities of Nebraska, Buckingham, China, West Indies and even in South America, BP has fans that are endless and command a global reach! The senior politician knows and he understands the power of BP! He clearly recalls our endorsements when he stood as opposition leader inside the FNM! [YEAH – this same suggested PLP website!]! But the tide is turning and all we see is WUTLESSNESS from the Minnis Government! DEY GONE!DEY GONE!DEY GONE!
But we want the Punch to watch this page closely as we ga have a big juicy surprise for that same politician and the media coming soon.
Stay Tuned!
We report yinner decide!