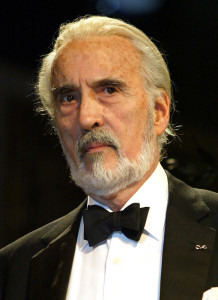 London – Sir Christopher Lee, the veteran actor and star of many of the world's biggest film franchises, has died aged 93.
The English-born actor, who made his name playing Dracula and Frankenstein's monster in the Hammer horror films, appeared in more than 250 movies.
He was best-known for his villainous roles – including Scaramanga in James Bond and evil wizard Saruman in The Lord of the Rings.
The actor's other credits include The Wicker Man and Star Wars.
The actor is reported to have died on Sunday at Chelsea and Westminster hospital in London, after being hospitalised for respiratory problems and heart failure.