Female victim in that murder is still unknown – Couple is believed to have been hacked to death!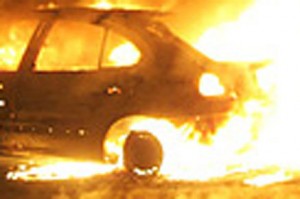 Nassau, Bahamas — Bahamas Press now has the name of one of the victims burnt beyond recognition last night in a vehicle west of Bacardi Road.
We can confirm the victim to be Dion "Nowa" McPhee – DOB still unknown.
It was at around 6:31pm when a reported bush fire located on Carmichael Road west off Bacardi Road off the north side of the road first came to the attention of the police control room.
Fire personnel were dispatched and reported that while extinguishing the said fire, a vehicle was discovered in the midst of the flames and, upon checking same, two bodies were discovered inside the vehicle.
An early investigation into this crime proves that vigilante justice is alive and well in the Bahamas.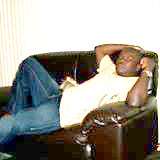 We can report, McPhee, is indeed a former resident of the Grand Bahama area, and was residing on New Providence following an incident there.
BP investigative teams on Grand Bahama tell us, some three years ago a hit was placed on the head of Mcphee, however, he evaded the group seeking his death and hunkered down in New Providence; started a family and opened a small business.
McPhee's close friend nicknamed "Sin", who was apart of a clique on Grand Bahama, was killed the same date as he was yesterday three years ago. What in the hell is this?
The other passenger in the burnt out vehicle is still unknown at this time. We can confirm though that victim is indeed a female. Both bodies were hacked and burnt beyond recognition.
They become the country's 47th and 48th murdered victims for the year.
We report yinner decide…