San Antonio Dethrones Miami in a Brisk Five Games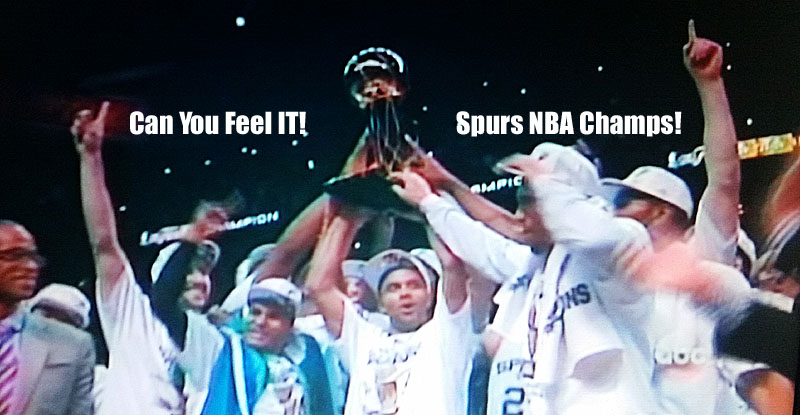 Miami Must now go to the drawing board!
SAN ANTONIO—For the past two years, the Miami Heat have been able to take their opponent's best punch. They had made a habit of falling behind in playoff series, only to unleash a vicious counterattack from their star trio of LeBron James, Dwyane Wade and Chris Bosh.
Not this time. Not even close.
The San Antonio Spurs clinched the NBA title here on their home court Sunday night, knocking off the two-time defending champions in dominant fashion, 104-87, to win the best-of-seven series in a brisk five games—and perhaps even put the future of the world's best basketball player in doubt.
For coach Gregg Popovich and his San Antonio team—now owners of the five of the league's past 16 Larry O'Brien trophies—the victory was a form of redemption. The Spurs lost the Finals in seven games to Miami last year, but were mere seconds away from earning last season's title, too. (So close, in fact, that NBA security officials began roping off the court to prepare for what figured to be a Spurs' trophy presentation on the court). But Miami's Ray Allen changed the course of history by hitting a game-tying triple in the closing seconds to tie that Game 6, and the Heat won Game 7.
The odds were again stacked against the Heat heading into Sunday night: No team has ever come back to win an NBA Finals after falling behind 3-1. But Miami threw its best punch of the series to start the game, jumping out to a huge 22-6 lead midway through the first quarter.
But that advantage evaporated quickly, as the Spurs embarked on an incredible stretch from the end of the first quarter until the middle of the third that eventually became an insurmountable 59-22 run.
San Antonio—which, with 22-year-old rising star Kawhi Leonard, is much more than just its aging trio of Tim Duncan (38 years old), Manu Ginóbili (36) and Tony Parker (32)—looks like it has plenty left in the tank to shoot for another championship next year.
On the other hand, Miami, who got blown out in the final three games of this series with a pencil-thin roster around its Big Three, looks like it will need reinforcements to mount future title runs. The challenge, of course, is that James, Bosh and Wade can all opt to become free agents this summer, leaving both the players and the organization with big choices to make this off-season.