Schoolboy charged with possession of gun – WELL BLOW ME DOWN!!!
Appearing before Magistrate Court #1 in connection with Grand Bahama latest murder was a seventeen year old juvenile.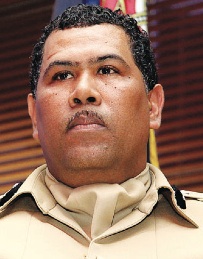 He was arraigned and was not required to enter a plea; the matter was then adjourned to the 11th September 2012 to be heard before a juvenile panel, suspect was remanded to the Simpson C. Penn School for boys.
This is in connection with the death of Emmerson Harding Jr which occurred on Sunday 26th August 2012 at a club on East Sunrise Highway.
Suspects charged with possession of firearm: Two male residence of Freeport, Grand Bahama were charged by police with Possession of Unlicensed Firearms and Ammunition. Both suspects were found with firearms and ammunition on Friday 31st August 2012.
They were taken to New Providence and arraigned before the Magistrate Court (Firearm Court).
BEC apologizes for periods of supply disruption over the past few week
The Bahamas Electricity Corporation (BEC) apologizes to its customers, particularly those in western and south-western New Providence, who may have experienced periods of supply disruption over the past few weeks.
The Corporation acknowledges that it experienced a number of equipment challenges/ failures that contributed to supply interruptions in the areas of Carmichael Road west, Fire Trail Road,and adjacent communities. Corporation officials were able to rectify the problems on Friday, August 31, 2012 and believe that this should alleviate the frequency and duration of outages in these areas.
Additionally, residents in the Skyline Lakes, Skyline Heights and Lake Cunningham areas would have experienced a period of supply disruption for nearly thirteen hours on Sunday (September2nd, 2012). A team was immediately dispatched and discovered a switch gear failure.Equipment had to be replaced and emergency crews worked overnight until the problem was rectified.
Again, BEC apologizes to its customers who may have experienced supply disruptions. The Corporation admits that from time to time it will experience challenges related to its generation, transmission, and distribution networks but at all times it works expeditiously to ensure that any impact to the customer is minimal. Similarly, the Corporation continues to work to upgrade and improve its supply to meet the growing demands of local communities.
Finally BEC continues to encourage its customers who may experience supply interruptions to contact its emergency numbers 302-1800 or 323-5561-4 to report outages and to receive information on outages impacting their area.