We elected the PLP to govern – NOT TO POLITIC! Christie driving the country BACKWARDS!!!!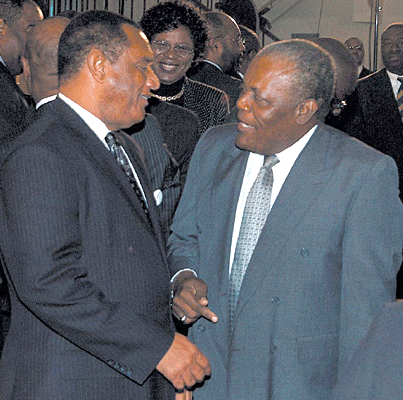 IT AIN'T LONG NAH!!!

Split headed deep inside the Christie Regime!!!

Nassau, Bahamas — Crime is unquestionably high. Unemployment is approaching 20%. One in every three young people are unemployed.

The Deficit is growing. And what is the solution to all this ailment in the country by the Governing Christie Administration today????? Through the newspapers Christie shouts – "Ingraham coming back!"

WELL WHAT IN THE HELL IS DIS? Yeah! Papa coming back – and he is coming back to take Christie into retirement with him…. A NEW DAY IS ABOUT TO DAWN IN THE BAHAMAS!

Tell Christie and Ingraham face the sunset! It ain't long nah!!!
Two years into power and already Bahamians want Christie to RING DA BELL! The Country is sick and the country even PLPs say we need a DOCTOR!!!!