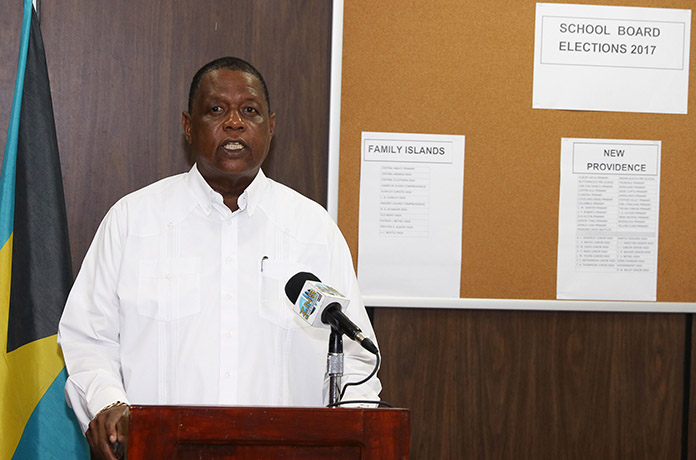 NASSAU, The Bahamas — Newly-named Parliamentary Commissioner Philip Turner announced that the process of electing School Board Members for 2017-2020 has begun, during a press conference at the Parliamentary Registration Department, October 3, 2017.
Mr. Turner said the 2014-2017 board member appointments end Tuesday, October 31, 2017 and so new members must be named by Election Day Monday, October 30. Registers have been certified and scrutinizers have been appointed for the process of Candidates' Nomination to take place Friday, October 6 — Nomination Day.
Candidates seeking nomination should be parent or guardian at the school they wish to be nominated for, and Bahamian citizens 18 years or older. Director of Education in the Ministry of Education Lionel Sands said it is the Ministry's aim to have boards at each school in the country.
In 2014 fifty-five boards were named and elected. In 2017 sixty-four have been named. (BIS Photo/Patrick Hanna)