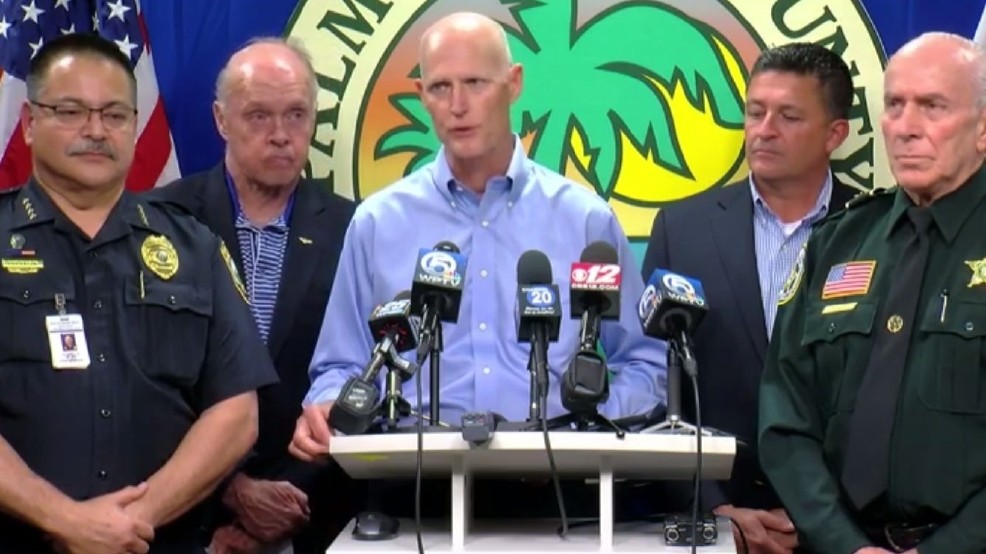 BAHAMAS PRESS AGENTS IN THE U.S. REPORTING FROM FLORIDA WHERE THEY ALREADY IN A STATE OF EMERGENCY WHILE THE BAHAMAS STILL BATTENING DOWN.
FLORIDA GOV. RICK SCOTT'S STATEMENT: "Hurricane Matthew has already killed four people and nobody wants that number to rise. As I said during Hurricane Hermine, we can rebuild a home or a business, but we cannot rebuild your life. The best way to prevent further loss is to get prepared now and take this storm seriously. Having a plan in place could mean the difference between life and death during severe weather, especially a major category four hurricane.
"Although Matthew is not currently projected to directly impact Florida, we all know how quickly the track of these storms can change. While there are no evacuation orders currently in place, this storm could threaten our state with very little notice and no one should be caught off guard. If an evacuation order is activated in your area, leave immediately. Once severe weather comes, our first responders will not be able to rescue you until the weather subsides.
"Our National Guard stands ready to be deployed if needed. I am also in contact with the utilities across the state and will stay in communication with them regarding their plans if there are any power outages. We are taking steps to move additional fuel to the state's east coast. On the Florida Turnpike, we also have extra fuel trucks on standby to get anywhere in our state. Again, while we are preparing for the worst, we are hoping for the best and will not take any chances with a storm of this magnitude."