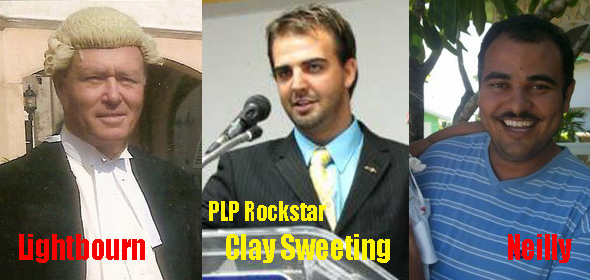 Harbour Island, Bahamas — Bahamas Press can now confirm that North Eleuthera's FNM candidate will be Theo Neily. FNM party leadership confirmed Neily late last night as 30 FNMs from Nassau gathered for the ratification.
Neily will go up against BP's endorsed PLP ROCKSTAR candidate Clay Sweeting, who has captured the youth vote all across North Eleuthera.
Better known by the young girls on the island as Clay "Sweet TING", the PLP candidate has surged far ahead of his opponents, and, according to BBB Analytics, has already knocked former UBP candidate, Richard Lightbourn, off the FNM ticket in the area.
Clay we can confirm will out poll his closest opponent in a 2 to 1 upset on the island which has not elected a PLP since the days of Peter Bethel.
Early last year Clay opened branches on the island and hit the ground running on the day of his nomination when over 200 hundred family members and friends came to New Providence for this ratification.
The young people on the island tell us, "It is a New Day with Clay. Bad Road, Poor Electricity services and a Bad Economy on the island are all factors licking the FNM this time around. They have neglected us and this time we going with the PLP."
We report YINNER DECIDE!!!